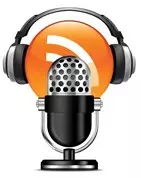 Podcasts ['pɑ:dkæst 播客 bō kè] are a great way to improve your English listening and speaking ability. You can listen in the car, on public transporation (with headphones please), or even by yourself in your room. The word itself is a portmanteau [pɔ:rtˈmæntoʊ 混成词 hùn chéng cí] of "iPod" and "broadcast"…
People enjoy their favorite podcasts on many different devices and smartphones by downloading an app or feed reader. Others just use their computer's media player and copy the podcasts' feed URL into the playlist. Some might even download the standalone MP3 files.
As a fairly new medium, podcasts have only been around for about 12 years but have regained popularity again in the last year, thanks to some of these programs on this list. Needless to say, these aren't all your typical VOA-style radio shows.
Each podcast in this article is from a different genre ['ʒɑnrə 类型 leì xíng] and there's literally something for everyone! We've got music, news, science, technology, pop culture, and so on. Some podcasts are easier to understand than others. Remember, these are all native speakers speaking at a native pace.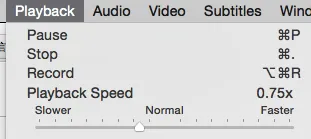 Much better!
Some media players can even help you slow down the audio to your desired level; we recommend the free VLC Media Player which can be easily downloaded online for most any operating system. Notice the image above and you'll see we've set the playback speed to 0.75x slower than normal.
Now you can understand everything! You'll be a podcast junkie in no time!
Let's begin…
Science Talk
Biology, Physics, Chemistry, etc.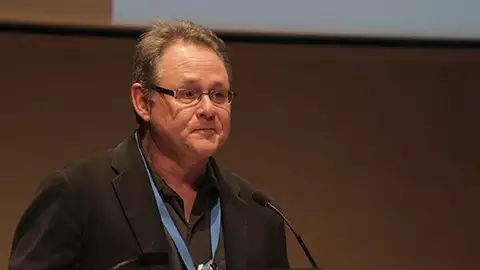 Science Talk is a weekly podcast by the renowned publication Scientific American, addressing a whole sleugh of topics, ranging from neutrinos and DNA to VR and AI or even 'creationism vs. evolution.' Huge scientific topics in the U.S. that can't possibly be fully scoped out in a single podcast. You won't be able to listen to just one.
Expect to hear many interviews from brilliant minds and a LOT of big words. Feel free to pause it and replay the words as many times as you need. Ask your rocket scientist friends for help.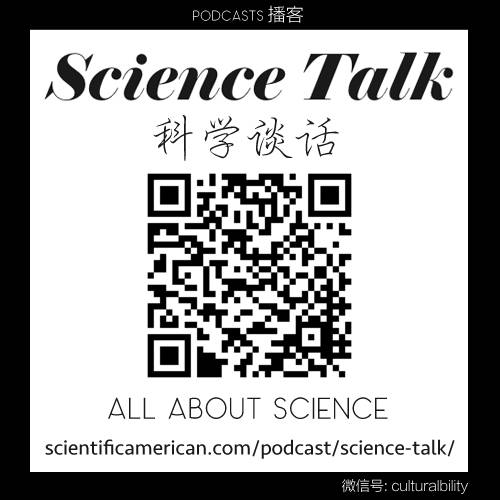 ---
The B.S. Report
Sports, Pop Culture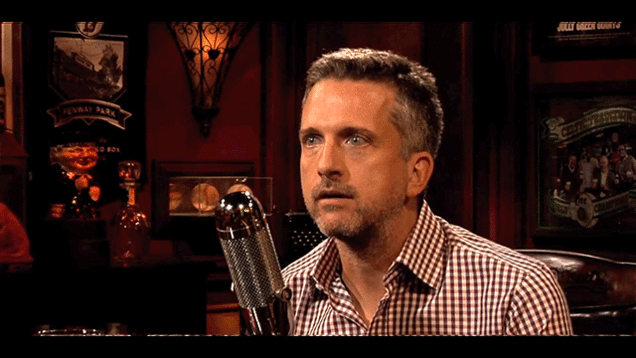 Bill Simmons is an American sports columnist, analyst, author, and podcaster. Simmons first gained attention with his website as "The Boston Sports Guy" and was recruited by ESPN in 2001. At ESPN he wrote for ESPN.com and hosted his own podcast on ESPN.com titled The B.S. Report.
Simmons is known for a style of writing characterized by mixing sports knowledge and analysis, pop culture references, his non-sports-related personal life, and for being written from the viewpoint of a passionate sports fan.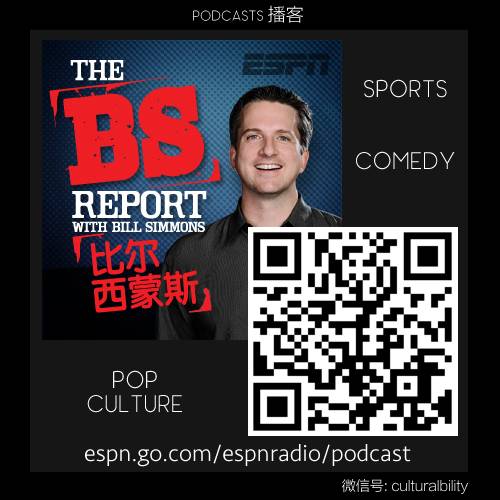 ---
All Songs Considered
Music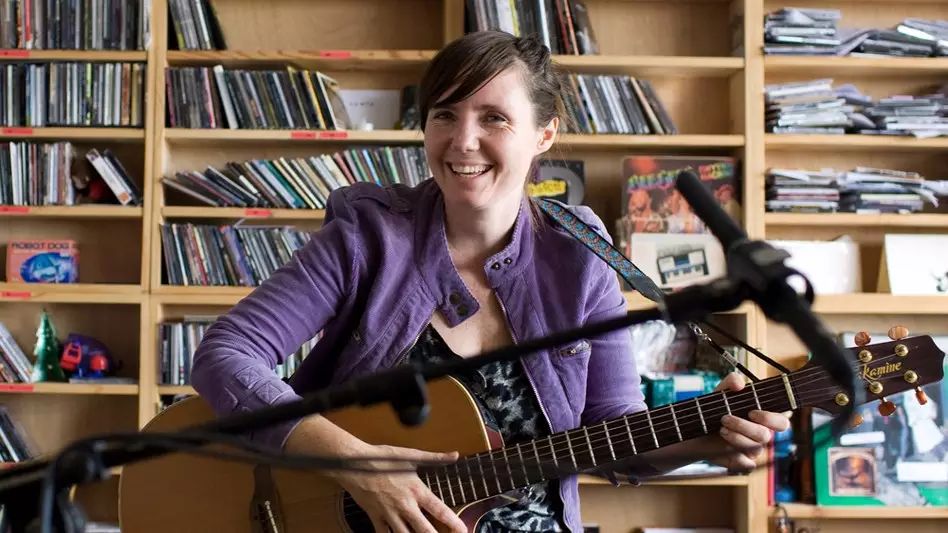 All Songs Considered is a weekly online multimedia program started in January 2000 by NPR's All Things Considered director Bob Boilen. At first, the show featured information and streaming audio about the songs used as bumper music on All Things Considered, but since then the program has turned into a source of discovery for new music of all genres.
In August 2005, the program began podcasting for free. In 2005, it began webcasting and podcasting live concerts from Washington, D.C.'s 9:30 Club, including acts such as Animal Collective, The Decemberists, Neko Case and Tom Waits.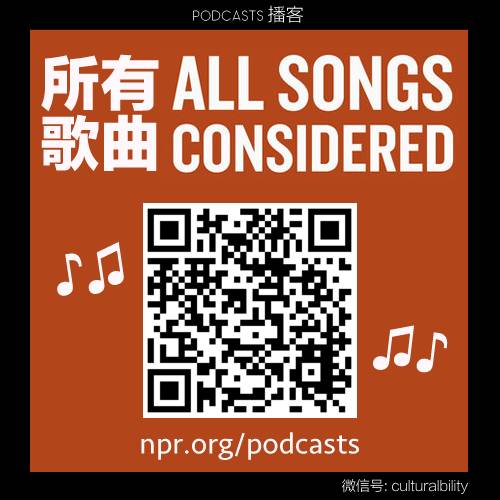 ---
Beyond the To-Do List
Productivity, Getting Things Done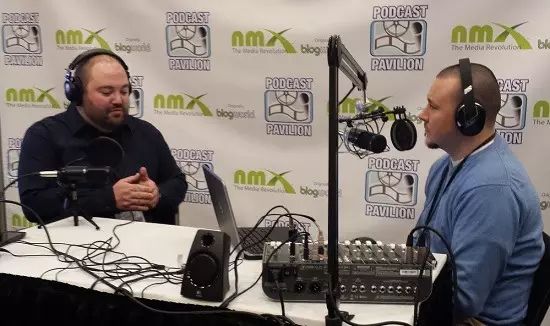 This is the podcast where they talk with people on all aspects of productivity, getting good work done, and living a good life. Erik Fisher talks with real people who practically implement productivity strategies in their professional and personal lives. You'll be refreshed and inspired after hearing how others fail and succeed at daily productivity and continue to lead successful and meaningful lives.
The great thing about most people you'll hear on this show is that they became successful by failing to be good that these key areas, and we're going to hear about some of those struggles, as well as how they overcame them, and even some of what they struggle with today. Hopefully, hearing how they messed up and learned from it, what they are doing right now, and even what they struggle with today, will help you in your journey to know your not alone.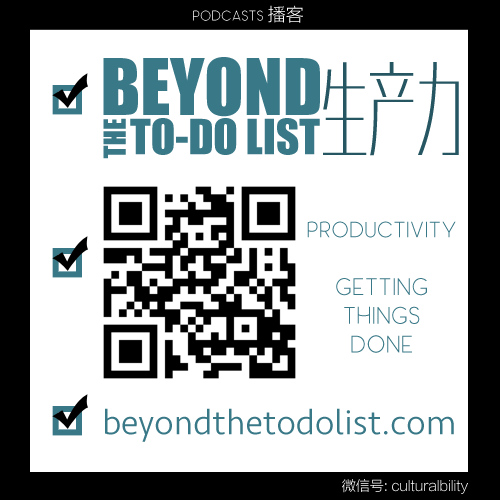 ---
Hardcore History
History, Education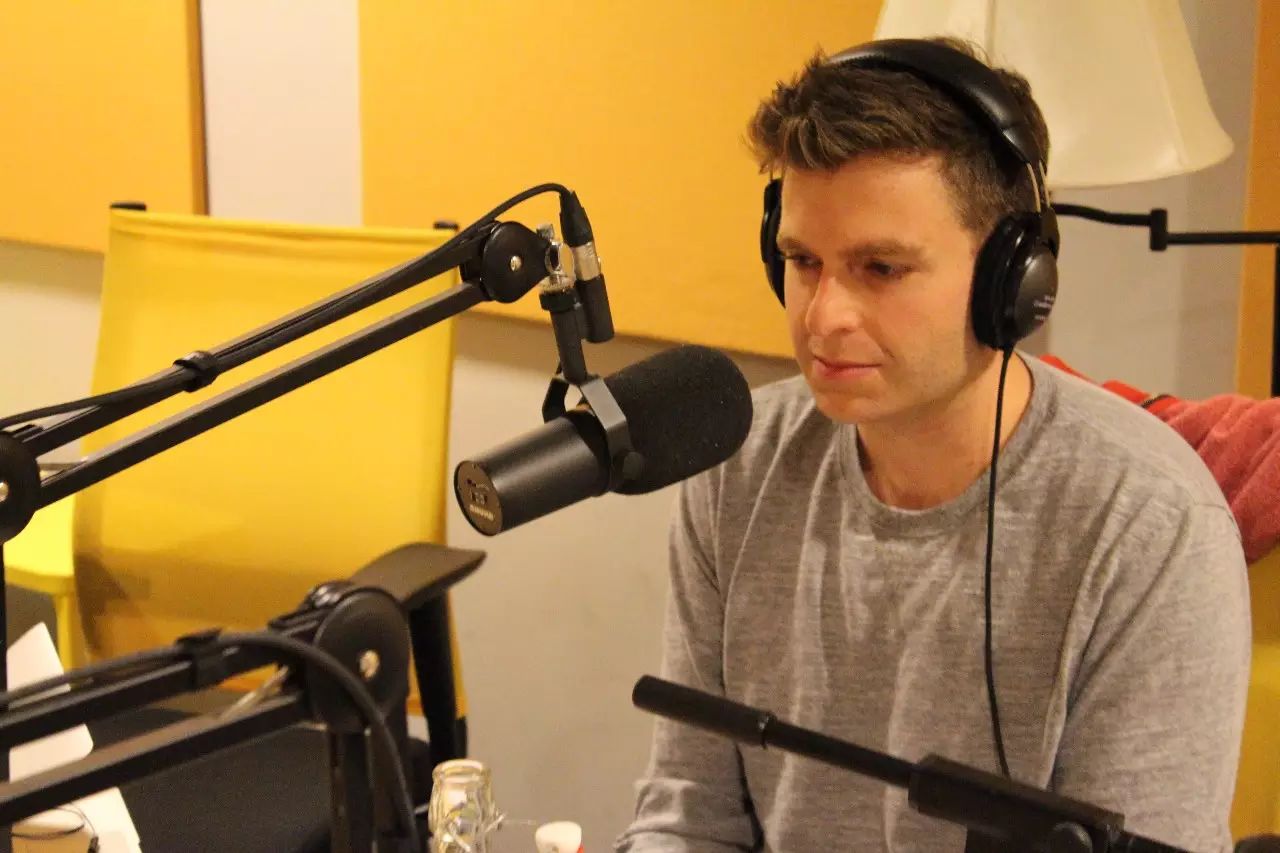 The well known podcast site by the American political commentator Dan Carlin takes an unconventional look at history with his own take on events past. Yes, you have to be in tune with his sense of humor as he rips into today's society and relates it to historical churns. He covers topics on Roman history, the World Wars, and the Cold War to mention a few. The tag says it best – history like you have never heard before.
Prepare to be offended and not agree with many things he says, but that's one of the beauties of biased podcasts!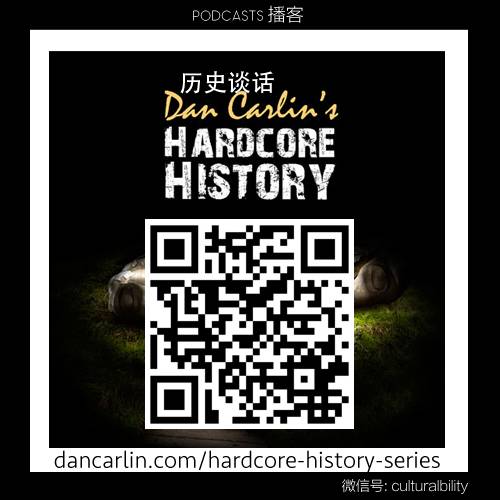 ---
The Most Useful Podcast Ever
DIY, Technology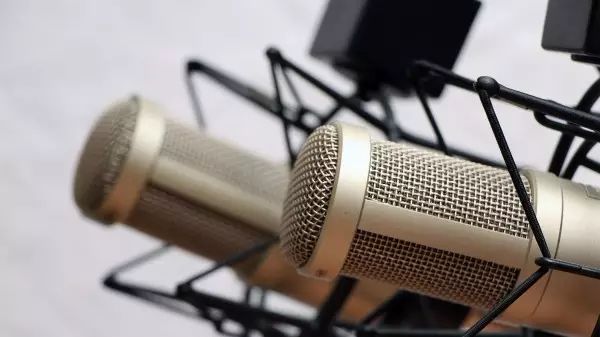 A podcast for getting things done, DIY style. Brought to us by Popular Mechanics Editors Roy Berendsohn and Jacqueline Detwiler answer listener questions and track down answers.
With each episode, The Most Useful Podcast Ever tackles different issues like breathing, voting, sports, driving, star-gazing, and more. A true hodgepodge of wonderful information.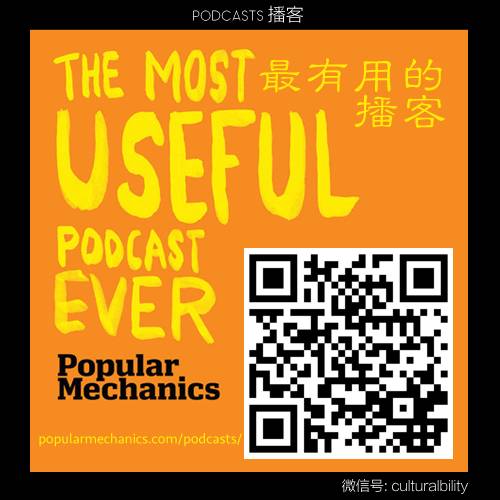 ---
Car Talk
Cars, Mechanics, Repair & Maintenance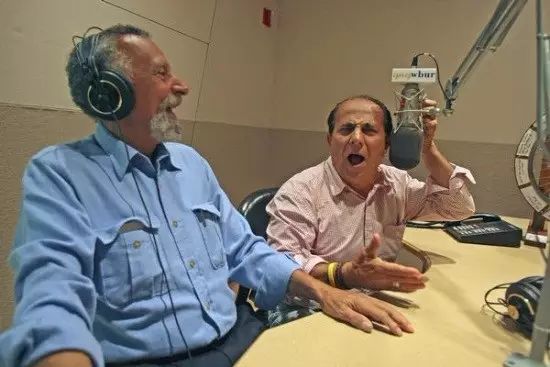 Car Talk is a Peabody Award–winning radio talk show broadcast weekly on NPR stations and elsewhere. Its subjects were automobiles and automotive repair, discussed often in a humorous way. It was hosted by brothers Tom and Ray Magliozzi, known also as "Click and Clack, the Tappet Brothers." The show was produced from 1977 to October 2012, when the Magliozzi brothers retired.
This show was so good, that it's still being played today! Edited reruns (which are introduced as "The Best of Car Talk") continue to be available for weekly airing on NPR affiliates and to download as podcasts.
Car Talk was presented in the form of a call-in radio show: listeners called in with questions related to motor vehicle maintenance and repair. Most of the advice sought was diagnostic, with callers describing symptoms and demonstrating sounds of an ailing vehicle while the Magliozzis made an attempt to identify the malfunction over the telephone and give advice on how to fix it. While the hosts peppered their call-in sessions with jokes directed at both the caller and at themselves, the Magliozzis were usually able to arrive at a diagnosis. However, when they were stumped, they attempted anyway with an answer they claimed was "unencumbered by the thought process", the official motto of the show…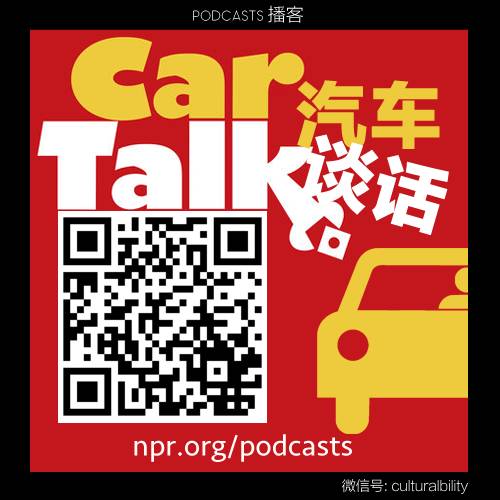 ---
The Thrilling Adventure Hour
Old timey Radio, Drama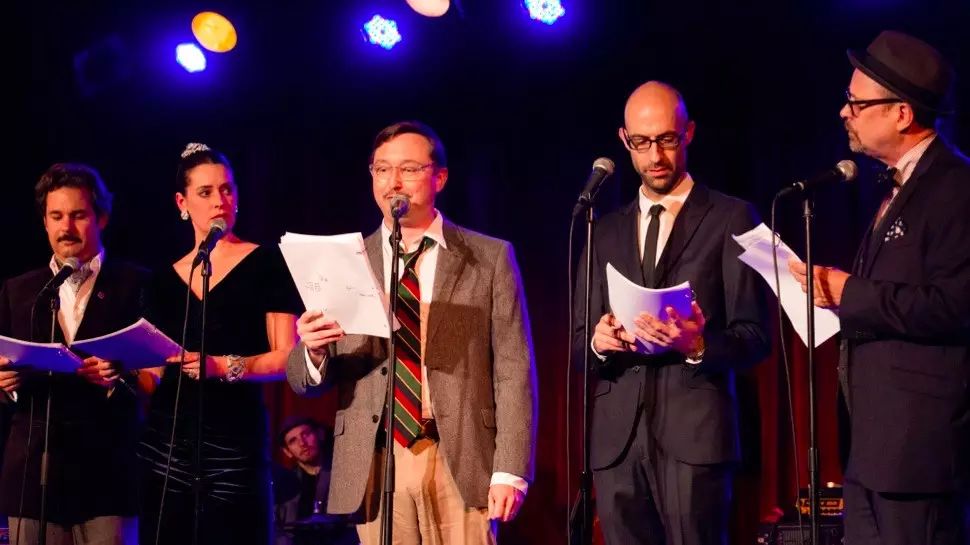 The Thrilling Adventure Hour was a staged production and podcast in the style of old time radio that was held monthly at Largo, a Los Angeles nightclub located in the former Coronet Theatre.
The show ran from March 2005 to April 2015 and still holds up to this day. Each episode featured three non-serialized segments as well as songs and commercials from fictional sponsors. The show was written by Ben Acker and Ben Blacker; and directed by Aaron Ginsburg. The show's original songs were written by Acker & Blacker with the composer and band leader Andy Paley.
The roots of the Thrilling Adventure Hour began in Blacker's living room where he and Acker held a reading of their film script for a space western called Sparks Nevada, Marshal on Mars. Struck by the quality of the performances, they decided to launch a stage show with a radio conceit, so that the performers had the luxury of holding scripts in their hands and minimal blocking. The conceit allowed Acker and Blacker to not impose too greatly on their actor friends, while maintaining a regular deadline for generating material, honing their craft and workshopping content in front of an audience.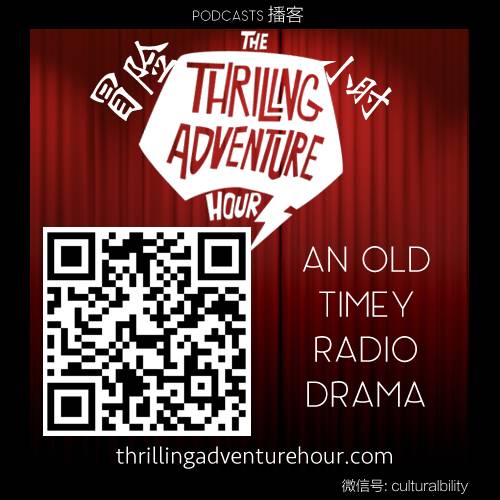 ---
WTF with Marc Maron
Hollywood, Pop Culture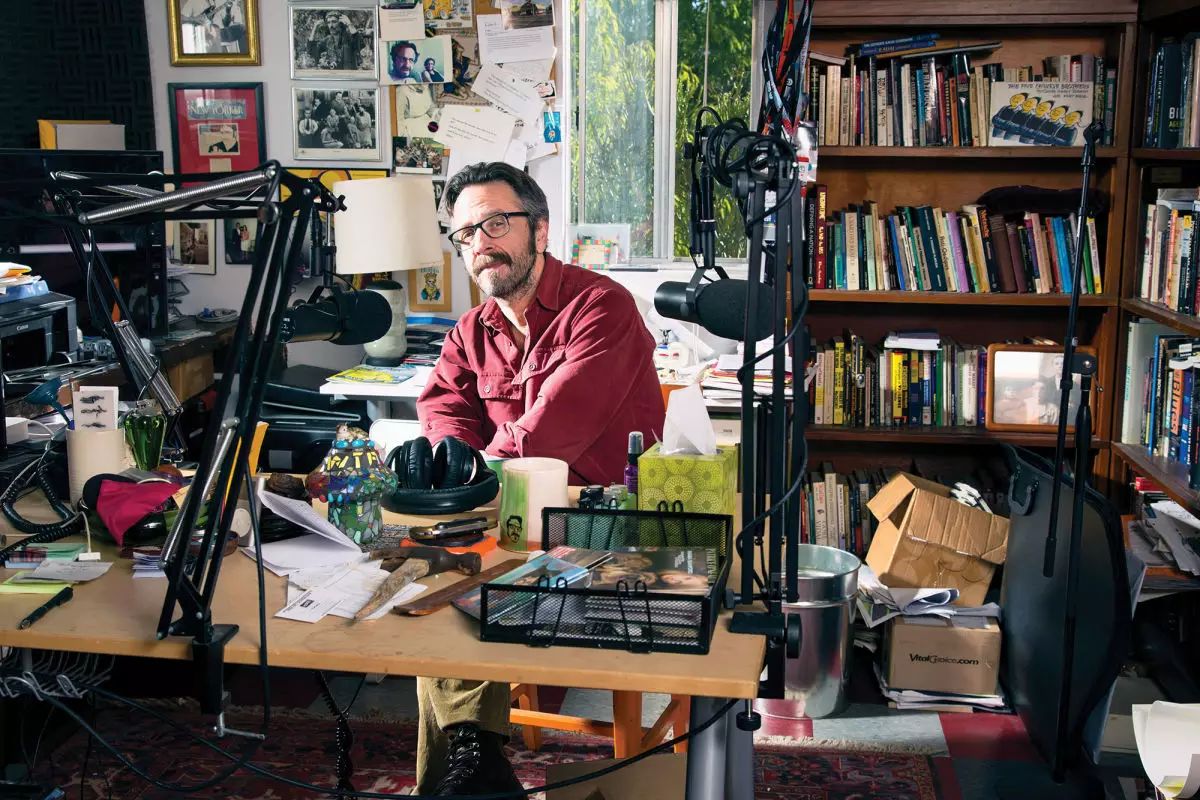 Marc Maron is a vulgar American stand-up comedian, podcast host, writer, actor, musician, director, and producer. He loves ripping on Hollywood culture and pop culture in general.
In September 2009, Maron began hosting a twice-weekly podcast titled WTF with Marc Maron in which he interviews comedians and celebrities. Highlights have included Conan O'Brien, Robin Williams, and an episode with Louis C.K. that was rated the #1 podcast episode of all time by Slate Magazine. In June 2015, Maron even got to interview the President of the United States, Barack Obama!
**Note: As the name of the podcast suggests, there is blatant strong language in this one, so if that's not your thang, you might not like this one…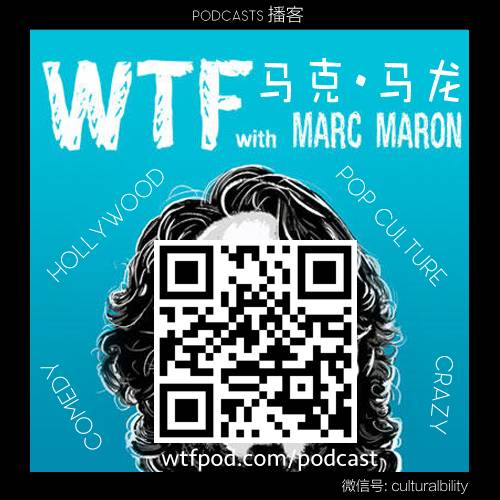 ---
Radio Lab
Education, Philosophy, Science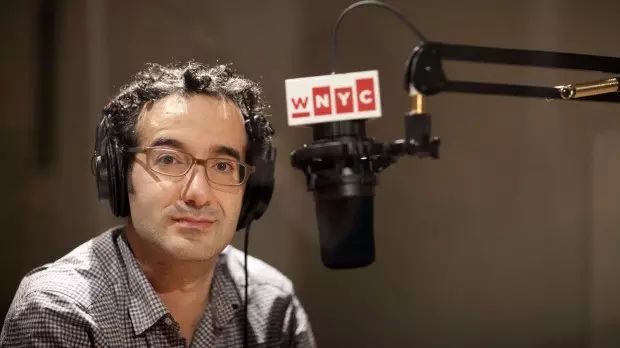 Radiolab is a radio program produced by WNYC, a public radio station in New York City, and broadcast on public radio stations in the United States. The show is nationally syndicated and is available as a podcast. In 2008, Radiolab also began offering live shows.
Hosted by Jad Abumrad and Robert Krulwich, the show focuses on topics of education, scientific thought, and a philosophical nature. The show attempts to approach broad, difficult topics such as "time" and "morality" in an accessible and light-hearted manner and with a distinctive audio production style.
Radiolab received a 2007 National Academies Communication Award "for their imaginative use of radio to make science accessible to broad audiences." The program has received two Peabody Awards; first in 2010 and again in 2014.
Although Radiolab is a "limited run series", 12 seasons of five to ten episodes each have been produced. The thirteenth season is currently airing.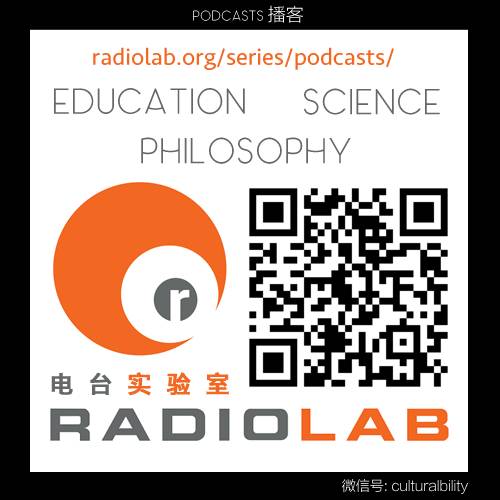 ---
StartUp
Business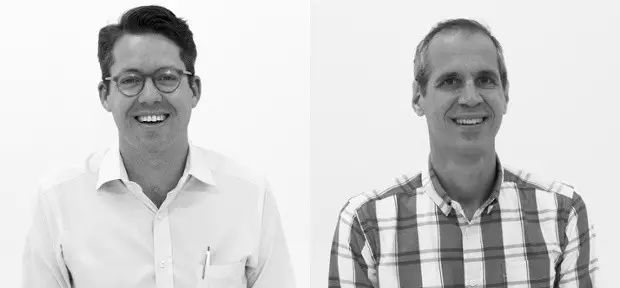 With episode names like "How Not to Pitch a Billionaire," some would say StartUp podcast might mainly be about how not to start a company. But hey, what better way to help you learn than from a couple guys who are actually in the process?
The first season followed the guys starting their own podcast company, Gimlet Media. The second season follows a couple women as they start their own dating app company. What will the next season be about?
Even if you have no desire to start a company any time soon, you can find a wealth of knowledge in the narratives and conflict these real life people find themselves in…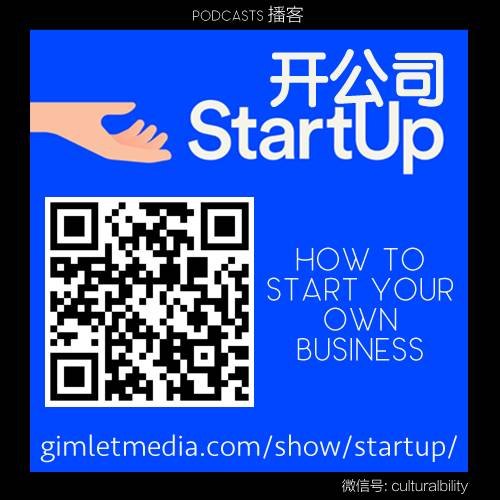 ---
RELEVANT Podcast
Spirituality, Music, Culture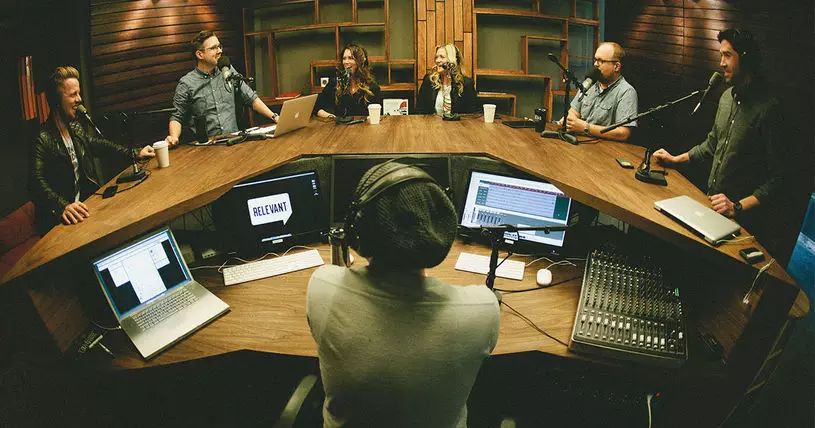 Another one of the first podcasts, started back in 2005 and still going strong today… the array of hosts tackle different issues like spirituality, music, and progressive culture, all with a twinkle of humor and a lot of laughter.
The first segment is them usually talking about their different weeks. The second segment is them reading news articles that came out that week, and then discussing them. They also let us know what are the new music releases that week and what new movies will be opening in the cinemas. (Only "Relevant" to the States, obviously.)
And the final act will often include a famous guest or a band performing their latest single.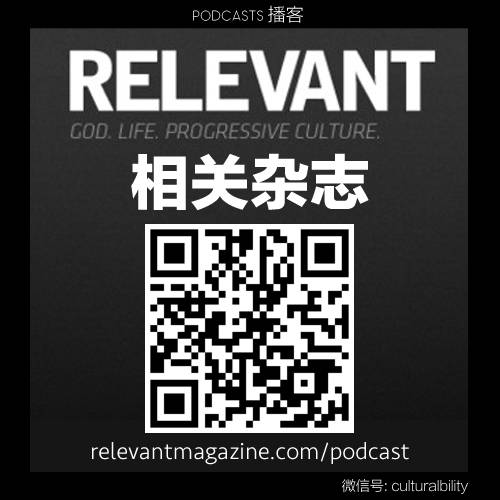 ---
Planet Money
Economics, Financial Crisis, Wall Street, Recession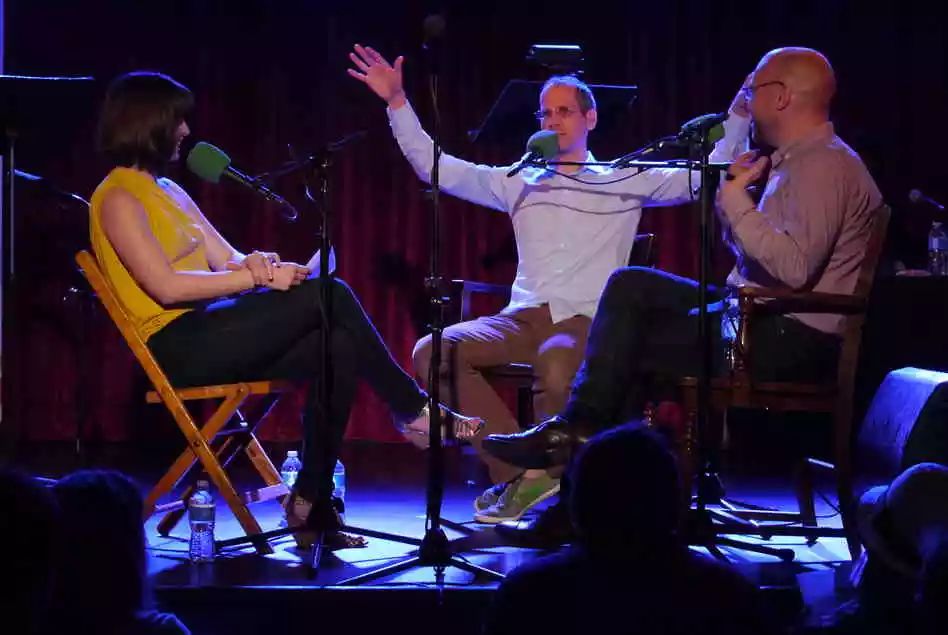 The Planet Money podcast launched on September 6, 2008 to cover the global financial crisis of 2008–2009 in the wake of the federal takeover of Fannie Mae and Freddie Mac. Currently, episodes are produced two days a week and are around 15 minutes in length.
Planet Money was the first to report the small print in the Emergency Economic Stabilization Act of 2008 which allowed deviation from the original Paulson plan and episodes have even been incorporated into undergraduate microeconomics and macroeconomics courses at some universities.
U.S. Ambassador to China Max Baucus praised the show's attempts to explain the financial crisis "in terms the average American starts to understand."
If you don't know anything about the global economy but want to, this might be the podcast for you…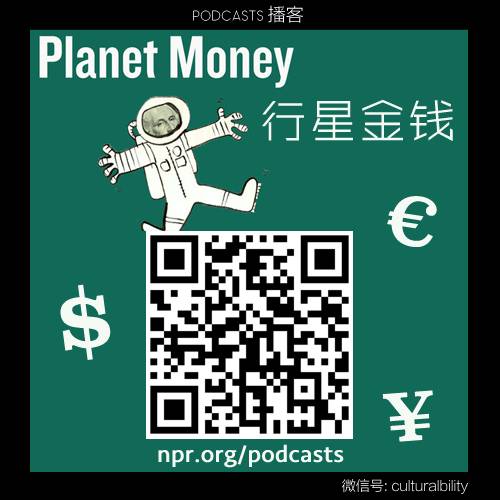 ---
NBA Lockdown
Basketball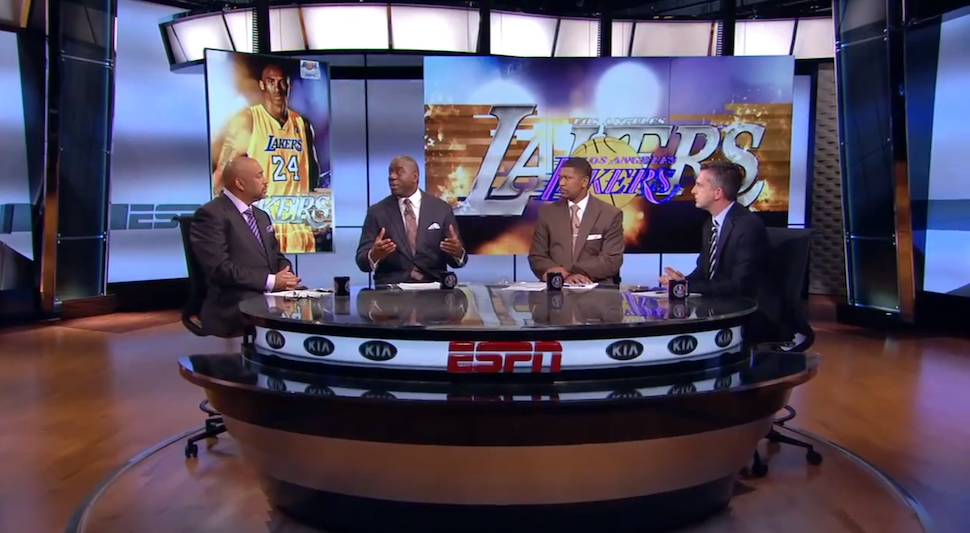 Do you like following the NBA? Want to listen to a recap of the day's action but don't have enough time to watch every game? This podcast might be your answer!
The NBA Lockdown programs – the pregame NBA Lockdown and postgame NBA Lockdown: Insiders – showcase some of ESPN's leading NBA reporters and analysts and offers in-depth coverage of the games of the day. NBA Lockdown returns, hosted by NBA reporter Israel Gutierrez.  ESPN basketball analyst Kara Lawson joins the show this year, bringing the perspective of a former WNBA All-Star. Insiders is an extension of Lockdown and will feature ESPN Insider and Cleveland reporter Brian Windhorst, Dallas-based analyst Marc Stein and Phoenix-based analyst Amin Elhassan.
"ESPN Radio has long featured unparalleled weekday talk and must-listen-to event coverage," said Mo Davenport, senior vice president, ESPN Audio. "Our new weekend lineup expands our impressive array of content, with many engaging, new national voices that will soon be household names."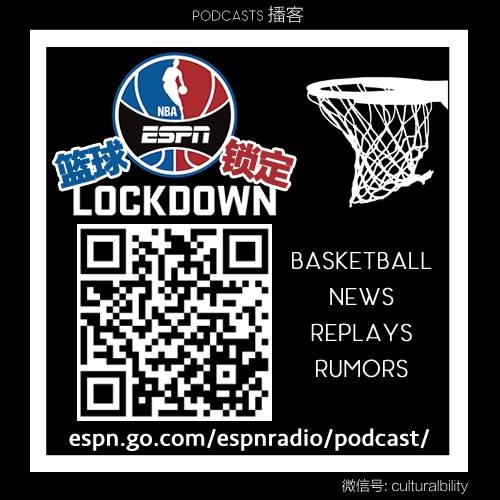 ---
Welcome to Night Vale
Comedy, Fiction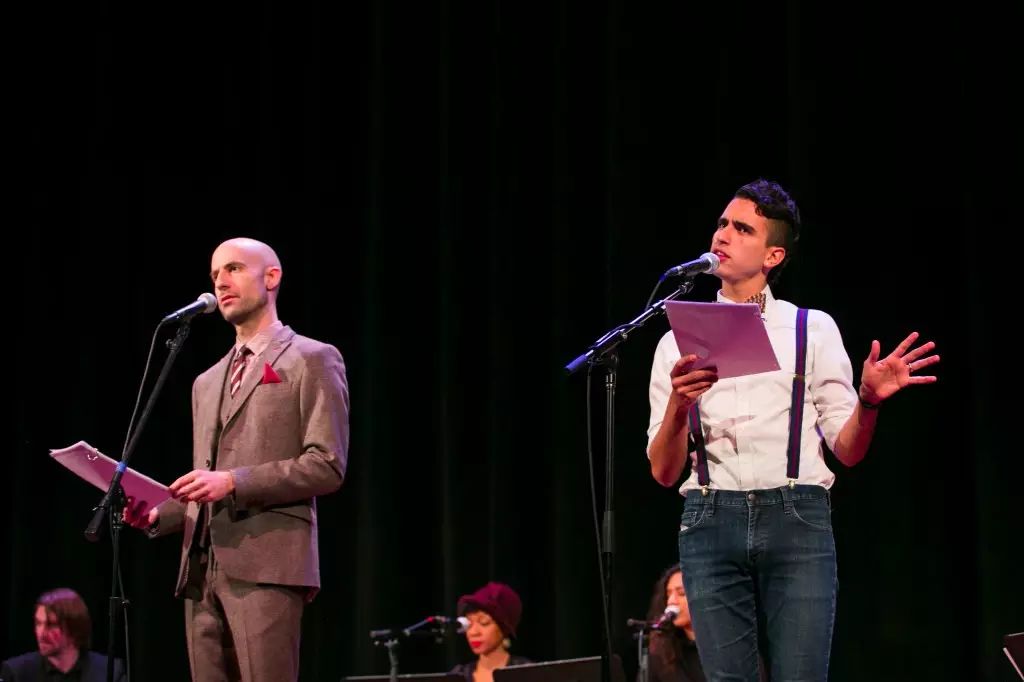 Welcome to Night Vale is a podcast presented as a radio show for the fictional town of Night Vale, reporting on the strange events that occur within it.
The series was created in 2012 by Joseph Fink and Jeffrey Cranor. Cecil Gershwin Palmer, the host, main character, and narrator, is voiced by Cecil Baldwin, while secondary characters are sometimes voiced by guest stars.
The podcast typically airs on the first and fifteenth of every month, and consists of "news, announcements and advertisements" from the desert town, located "somewhere in the Southwestern United States."
It's plot consists of long form storytelling. Individual episodes usually function as stand-alone narratives and only rarely contain significant developments in storyline. The writers employ running jokes and plot arcs, advanced slowly through the events described in the podcast. It's a wild ride and you'll rarely know what's really going on.
**Note: This is one of the most downloaded and highest rated podcasts in recent years…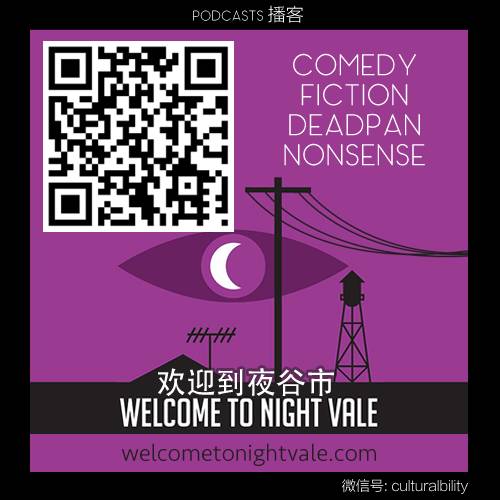 ---
PBS NewsHour
News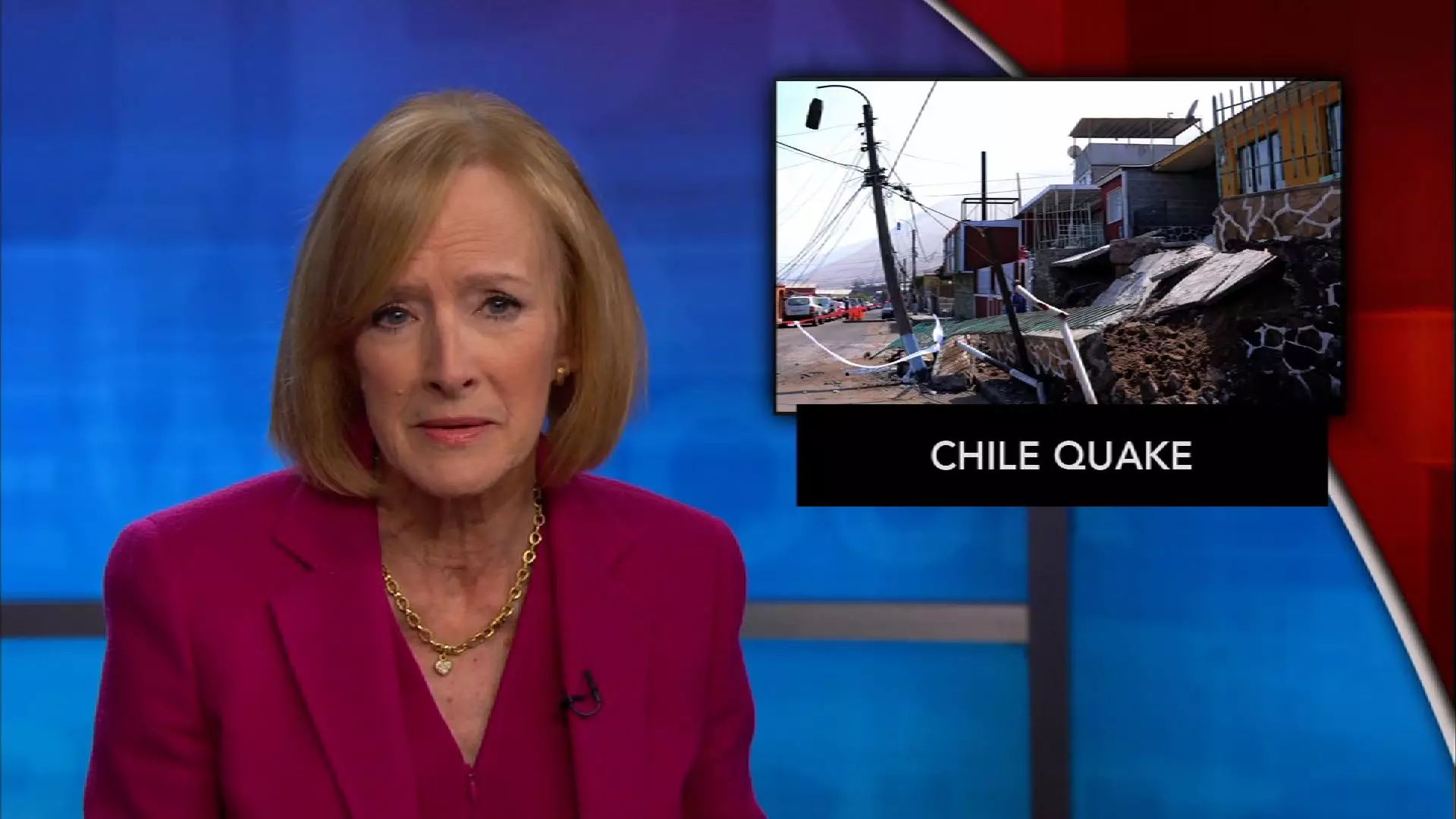 The PBS NewsHour is an unbiased* American daily evening television news program that is broadcast on the Public Broadcasting Service (PBS), airing seven nights a week on more than 300 of the public broadcaster's member stations. As the nation's first hour-long nightly news broadcast, the program is known for its in-depth coverage of issues and current events.
Since August 2013, the program's weekday broadcasts have been co-anchored by Gwen Ifill and Judy Woodruff—the first, and as of 2016, only, all-female anchor team of a national nightly news program on broadcast television.
Audio from select segments is released in podcast form, available through several feeds on PBS's subscriptions page and through the iTunes Store.
*Probably still biased.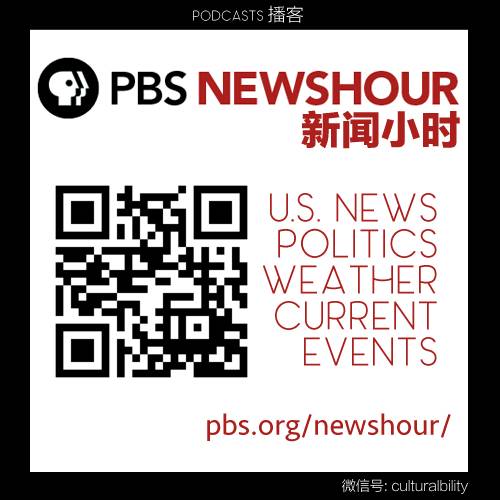 ---
This American Life
Stories on the Radio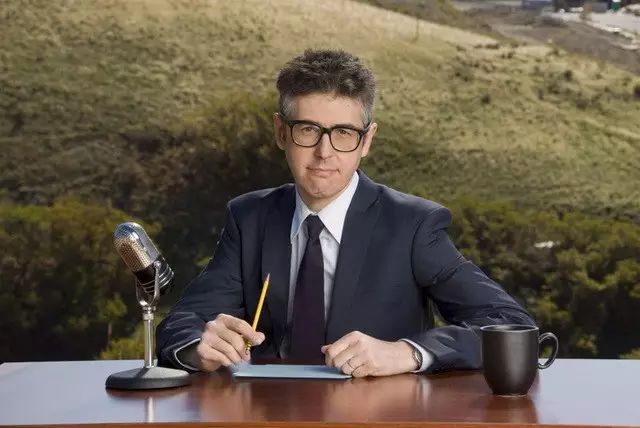 This American Life is a weekly hour-long radio program produced by WBEZ in Chicago and hosted by the dreamy-voiced Ira Glass. It is broadcast on numerous public radio stations in the United States and internationally, and is also available as a free weekly podcast. Primarily a journalistic nonfiction program, it has also featured essays, memoirs, field recordings, short fiction, and found footage. The first episode aired on the radio on November 17, 1995.
Each week's show has a theme, explored in several "acts." Each act is produced by a combination of staff and freelance contributors. Programs usually begin with a short station identification by Glass who then introduces a segment related to the theme which precedes act one. The segment will then lead into the presentation of the theme for that week's show.
Content varies widely by episode. Stories are often told as first-person narratives. The mood of the show ranges from gloomy to ironic, from thought-provoking to humorous. The show often addresses current events, holidays, presidential elections, or even natural disasters.
6:25 This American Life – Sample 来自CULTURALBILITY文化力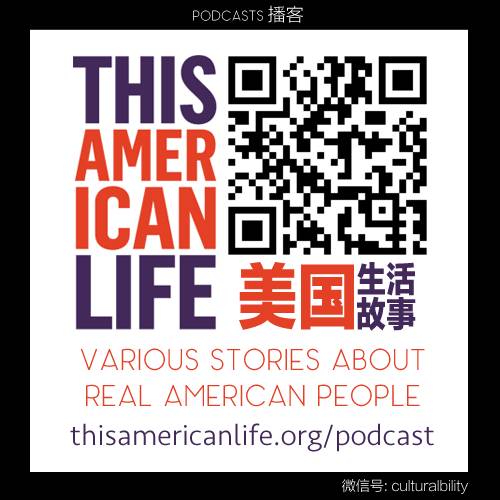 ---
This Week in Tech
Technology & Computers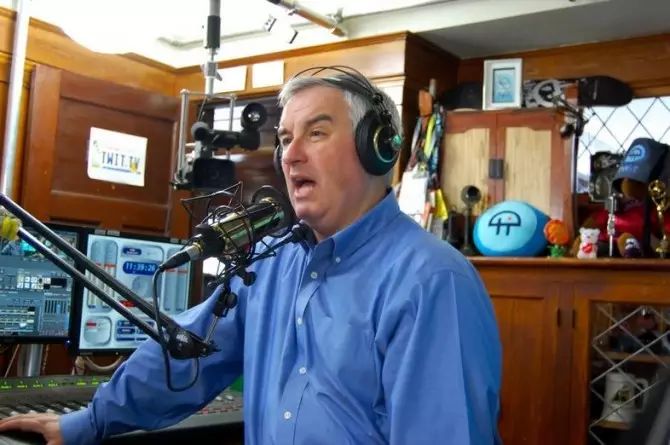 One of the first ever podcasts, This Week in Tech is still going strong! It's now a weekly podcast of the TWiT TV network and is still hosted by Leo Laporte and many other former TechTV employees.
It features round-table discussions and debates surrounding current technology news and reviews, with a particular focus on consumer electronics and the Internet.
Following the show's number, title, sponsors and theme tune, Leo Laporte typically begins an episode of TWiT by introducing the week's panelists, allowing each of them to discuss his or her recent projects or work. The main portion of the show consists of a light-hearted debate, pegged loosely to a selection of the week's major technology headlines. The format of the show encourages spontaneity and the conversation often diverges wildly from technology topics.
**One thing to note is that Leo and the team are fundamentally opposed to the word "podcast" because of its association with Apple products. They prefer using the term "net cast" but it's hardly used within the rest of the industry.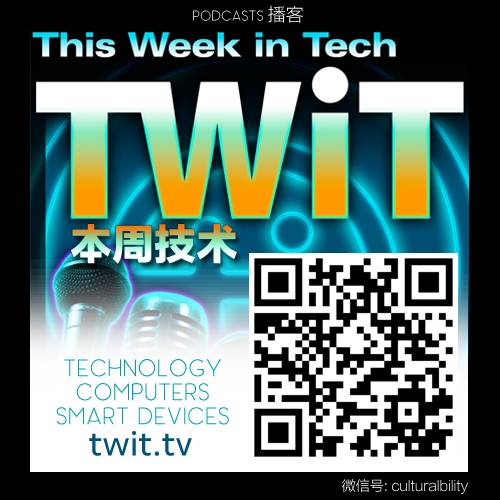 ---
Serial – Mystery, Documentary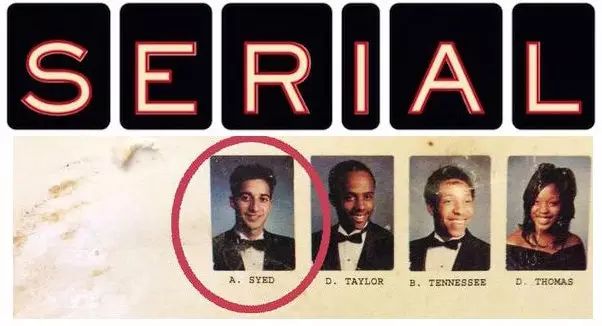 Serial is a podcast hosted by Sarah Koenig, first released in October 2014 as a spin-off of the radio program This American Life. Using investigative journalism, Koenig narrates a nonfiction story over multiple episodes. There are currently just two "seasons" and each episode varies in length.
Koenig has said that Serial is "about the basics: love and death and justice and truth. All these big, big things." She also has noted, "this is not an original idea. Maybe in podcast form it is, and trying to do it as a documentary story is really, really hard. But trying to do it as a serial, this is as old as Dickens."
---
The Moth – Storytelling
The Moth is a non-profit group based in New York City dedicated to the art and craft of storytelling. Founded in 1997, the organization presents storytelling events across the United States and abroad, often featuring prominent literary and cultural personalities. The Moth offers a weekly podcast and in 2009 launched a national public radio show, The Moth Radio Hour.
The Moth was created by poet and novelist George Dawes Green, who wanted to recreate the feeling of sultry summer evenings in his native Georgia, when moths were attracted to the light on the porch where he and his friends would gather to spin spellbinding tales.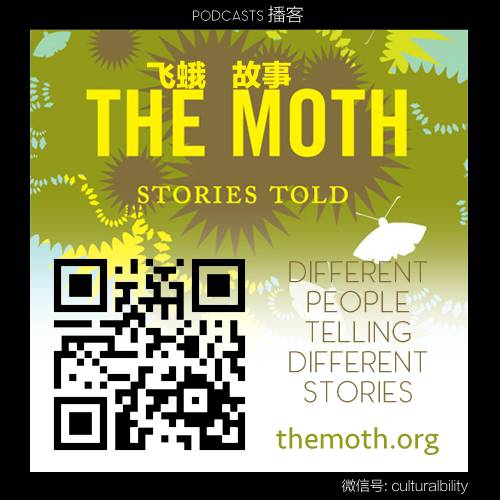 Do you have a podcast that you think should have made the list? Let us know below…