💰 Entrepreneur culture around the world~
---
With our work start dates getting pushed back weekly here in China, who knows when we'll actually get our next full paycheck… hopefully your company gives "extended holiday" pay! Or maybe you're already working from home?
Anyways, in the meantime, here are a couple handfuls of ways to make real money online from the comforts of our home isolations. And don't worry, these aren't scams. We've actually tried all of them ourselves and they're legit. No MLMs or get rich quick schemes here.
Obviously, though, some do require more work than others, some require more experience, some require a little equipment, but all will get you paid…
Note: Most of these are based in specific countries, so not every nationality will be eligible. But it wouldn't hurt to try with your handy VPN! Also, payment is mostly through Paypal, Amazon or Visa Gift Cards, and Transferwise – so if you can't use those, then these opportunities sadly aren't for you either~
Further note: It's not legal for foreigners to work in China without a registered company and a valid work visa. That said, all of these positions should be considered as overseas temporary contract positions and do not affect your visa status. But if you do transfer the money you earn here to China, be sure to pay all appropriate taxes~
Full disclosure: This is a post about how to make money online and where we recommend affiliate programs. As such, this post may contain affiliate links, which means we may receive a commission if you click a link and sign up for something that we have recommended. While clicking these links won't cost you any extra money, they will help us keep this site up and running! Thank you for your support!
📋
Take Surveys
As my middle school science teacher always said, "Opinions are like armpits… everyone has them and they stink!"
So, Mr. B., wanna earn money just for having those opinions? Companies will pay you for them! Trust us, we've been doing these with various websites for years. All these will get you is a little spending money for your next trip home or a fun Amazon binge. Couldn't hurt, right?
Here are two we recommend:
Click here to sign up!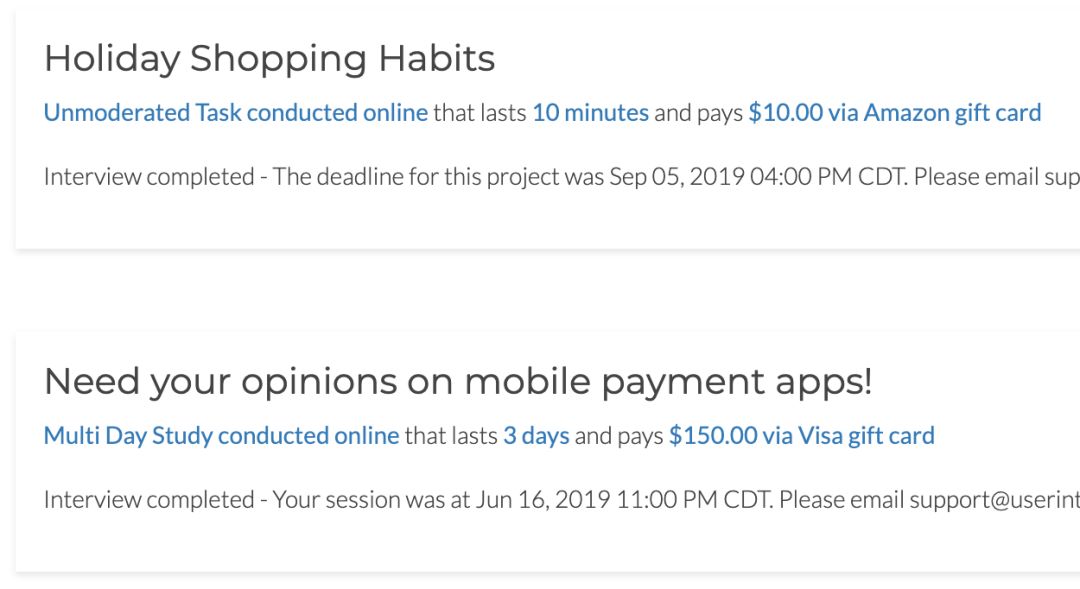 The Process:
---
Sign up with a survey website, fill out your questionnaire, wait to be selected for relevant studies to your industry, then take the study and get paid!
Pros:
---
VERY EASY. Fill out a form…. talk with someone on Zoom for half an hour… film a quick video or record audio of yourself talking about the topic for a minute… take screenshots of what some app looks like on your phone.
Doesn't take much time out of your life, either. Usually these paid surveys can be done in less than an hour. I think the longest one I ever did was over a 3-day period, but still under 3 hours total.
Cons:
---
The good-paying ones are few and far between… in the past year, we've made less than $300 doing surveys.
If you google "paid online surveys" you will get hundreds of other options… but be preparred to get spammed~
🚰
Get Healthy 
If you still have excuses not to get in shape during a multi-week lockdown, then we don't know what to tell ya… in fact, now you even have a couple more reasons to do so! Did you hear that there are apps out there that will pay you to lose weight? Or even pay you for your step counts? You're in luck!
The first one we recommend is an app called HealthyWage where you bet a certain amount of money against yourself to lose the weight. For example, right now I am betting $18 a month that I will be 12% lighter in 6 months.
Obviously, you can play around with their calculator: the more money you bet and the more weight you lose in the shortest amount of time, the more dollars you can win. And don't try to cheat, they have a very thorough weigh-in procedure that you must follow.
If I reach my goal, they will award me $207! That'll pay for a few pizzas and bevvies at the celebration party… 🍕Who wants to come?
The Process:
---
Calculate your prize, make your bet, lose the weight… win money!
Pros:
---
Lose weight with an actual financial incentive. (Literally, they will keep your money if you don't reach your goal!)
If you don't reach your goal, you can opt to continue for another allotted time period.
They also have certain challenges you can participate in to boost your prize payout.
**Sign up with this unique QR code to get $40 added to your prize if you reach your goal!
Cons:
---
Only really worth it for people looking to lose 10% or more of their body weight.
Oh, and discipline, smaller portion sizes, and exercise are probably required.
---
The second app we recommend to get healthy is called Sweatcoin that will pay you digital coins just for walking! These "coins" can then be exchanged for products, services, and real money.
The Process:
---
Download the app, connect to your phone's pedometer… start sweatin'!
Pros:
---
Earn sweatcoins without even thinking. (The step counts also work for indoor walking! Thanks to you, quarantine.)
Can earn additional coins by watching ads on their app.
Cons:
---
Sweatcoins are not real currency… you have to wait until they have special promotions for a Paypal payout to convert to cash money.
📝
Freelance Your Skillz
Are you a translator, writer, voiceover artist, web designer, SEO master, or any other kind of expert where the work can be done remotely? Admittedly, this method actually needs skills and expertise to actually make money.
There are actually many "online freelancing" websites out there that you can find with an easy bing search, but we recommend these two tried and true ones to get you started.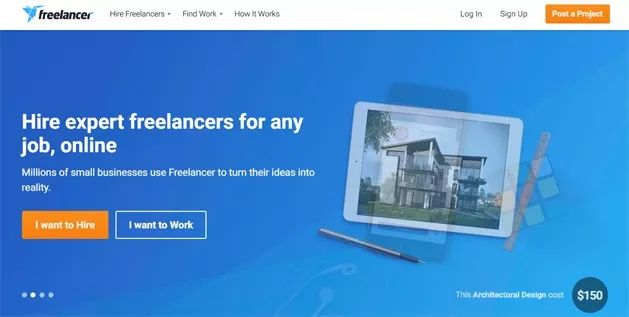 The Process:
---
Just sign up through these sites, complete your profile with appropriate experience, start small, gain positive reviews… profit!
Pros:
---
Unlimited earning potential!
Payments are secure and all taken care of for you.
Cons:
---
Small earnings at first to build a good return customer base.
You'll have to market yourself… they won't automatically give you new customers.
📸
Sell Digital Products 
Are you a photographer, videographer, ebook writer, or PPT designer? Then this option is perfect for you! Sign up for Sellfy and they take all the hassle out of creating a website to actually start selling your digital products today.
Maybe you're a teacher with some kickbutt lesson plans… why not try selling them to other teachers? Great idea!
The Process:
---
Sign up, design your page, upload your products, market said page… start selling!
Pros:
---
Very easy to use, anyone can do it.
Unlimited earning potential.
Sign up through this QR code and get a 14-day free trial! Doesn't hurt to try~
Cons:
---
You actually have to do the work of creating a digital product. 🙂 No stealing from other content creators or the copyright police will find you!
🔬
Create Online Courses
One of the best ways to earn money online from anywhere in the world is to take the time to write, record, and edit a video course about some topic that you know a lot about. There's a lot of work at the beginning, but once you're finished, you can resell it as many times as you can~
Perfect for teachers of any subject!
In our opinion, there's no better site than Teachable to help you get started: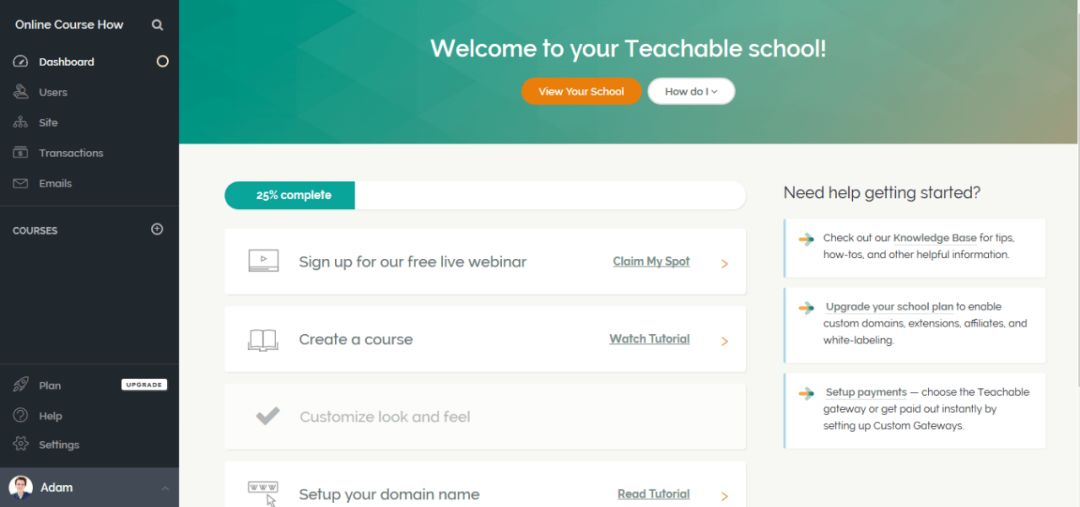 The Process:
---
Sign up, plan your course, write your content (or just wing it), record your class videos, edit them to perfection, upload them to your personalized school page, market it all over the internet… earn money for your hard work!
Pros:
---
A digital asset you can resell forever.
Unlimited earning potential.
Cons:
---
Takes a LOT of work up front.
Needs a little video editing experience, else you'll have to hire someone to do that part for you.
💻
Start A Blog
Speaking of digital assets, there's still no better way to earn passive income online than by starting and growing a blog. Whether your content is written, photographed, or YouTubed, advertisers pay big money to get you to write/talk about their specialized products to your niche markets. Also known as "influencer" but we don't like that word.
We should point out that, unless your content goes viral, building an audience through a blog or vlog takes a long time and tons of dedication. But if you're up for the challenge, the time to dive in is now!
Here are a couple ideas to get you started:
thelonelyexpat.com
chinaonlockdown.com
You're welcome.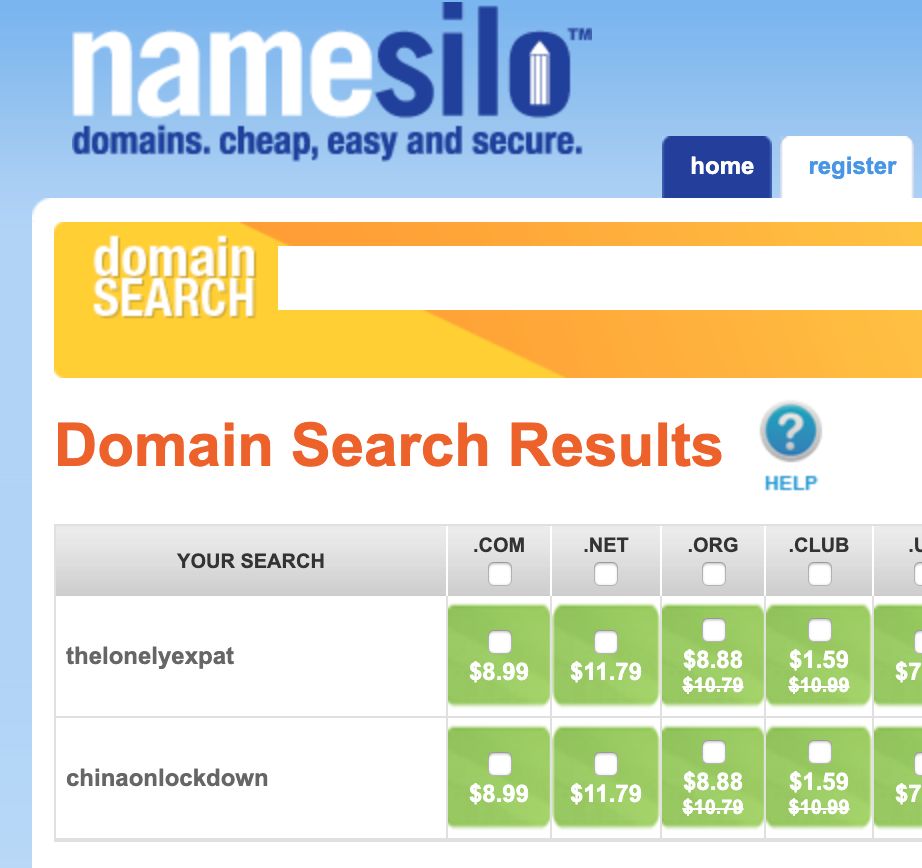 Click here to buy a domain name!
Click here to buy web hosting~
The Process:
---
Buy a domain name, connect it to web hosting service, install a blog system, start producing content… produce more content… continue producing content until you're blue in the face… you get the idea… profit!
Pros:
---
A digital asset you will own online.
Unlimited earning potential.
**Here at Culturalbility, we offer free consultation for anyone wanting to start a blog! Go in to our Official Account, tap the keyboard and type in a "4" to receive our appointment calendar…
Cons:
---
Not easy to set up unless you either know how or you pay someone to do it for you.
Takes a long time to build your audience.
🎓
Tutor Anything
You all knew this one was coming, right? In the past few years, teaching online live classes has become a billion dollar industry. Living in China, most all of us should already be familiar with online English classes, but did you know that you could literally teach anything you want?
Teach creativity with LEGO. Teach cooking with spices. Teach other languages. The world is your oyster!
We could have done a whole post on just teaching websites, and maybe we will, but here are a few we recommend to get you started: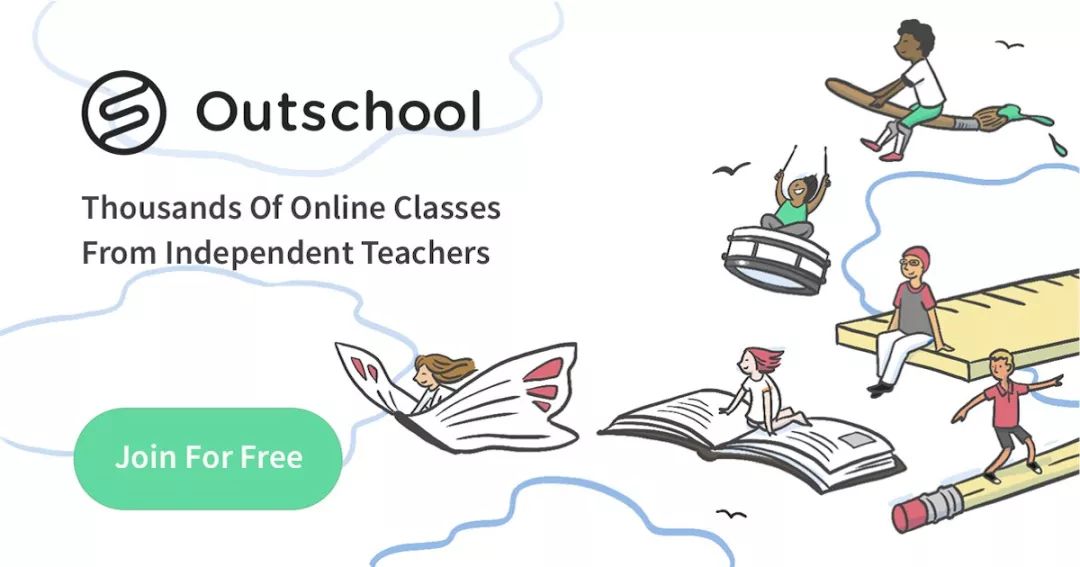 Note: Canadians and USA-ians only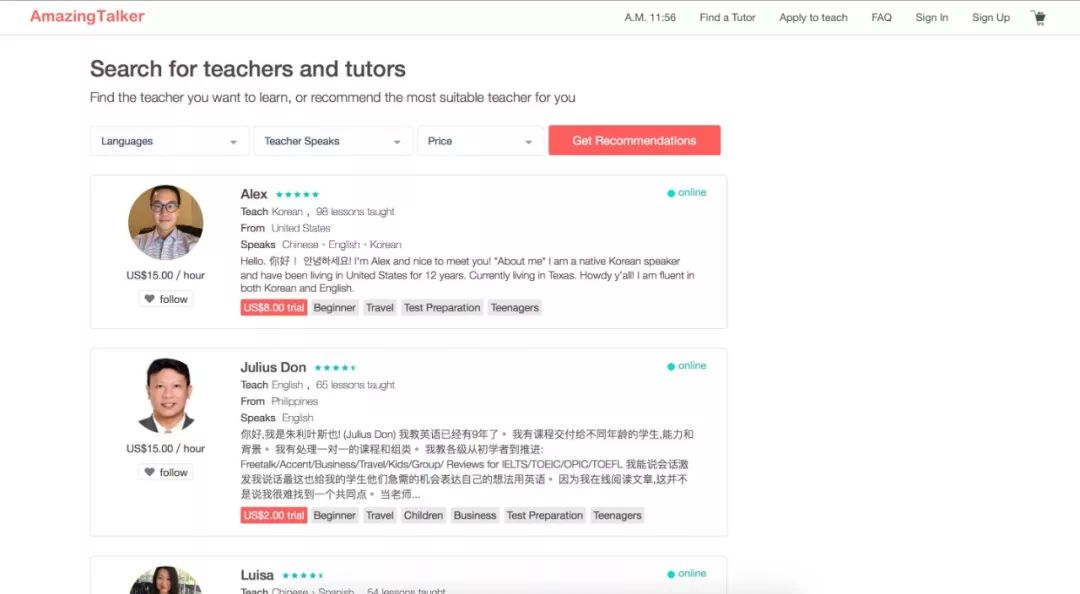 Note: Looking for tutors in 54 languages~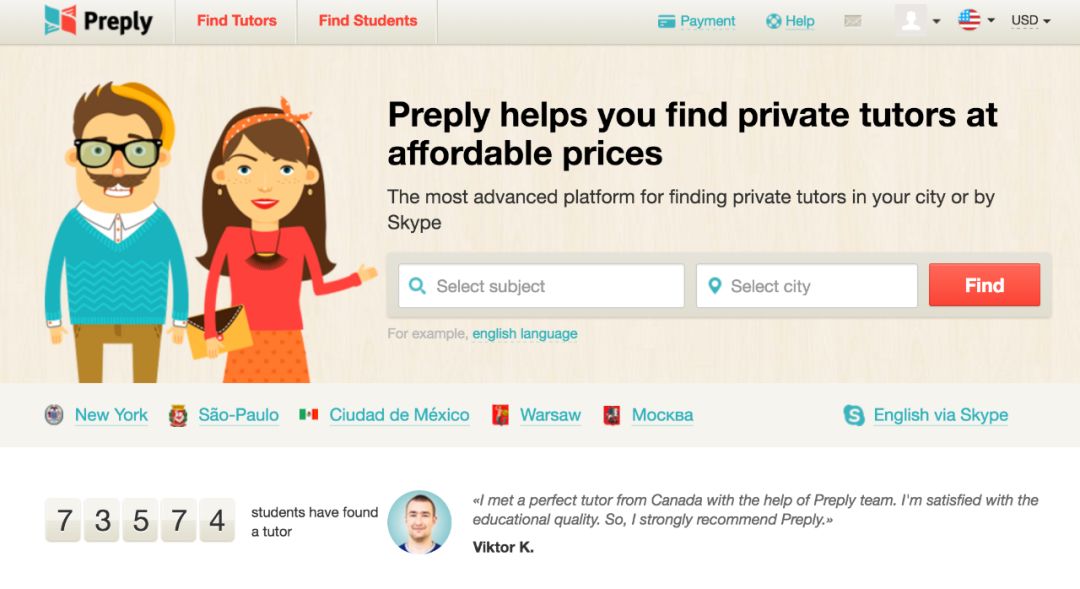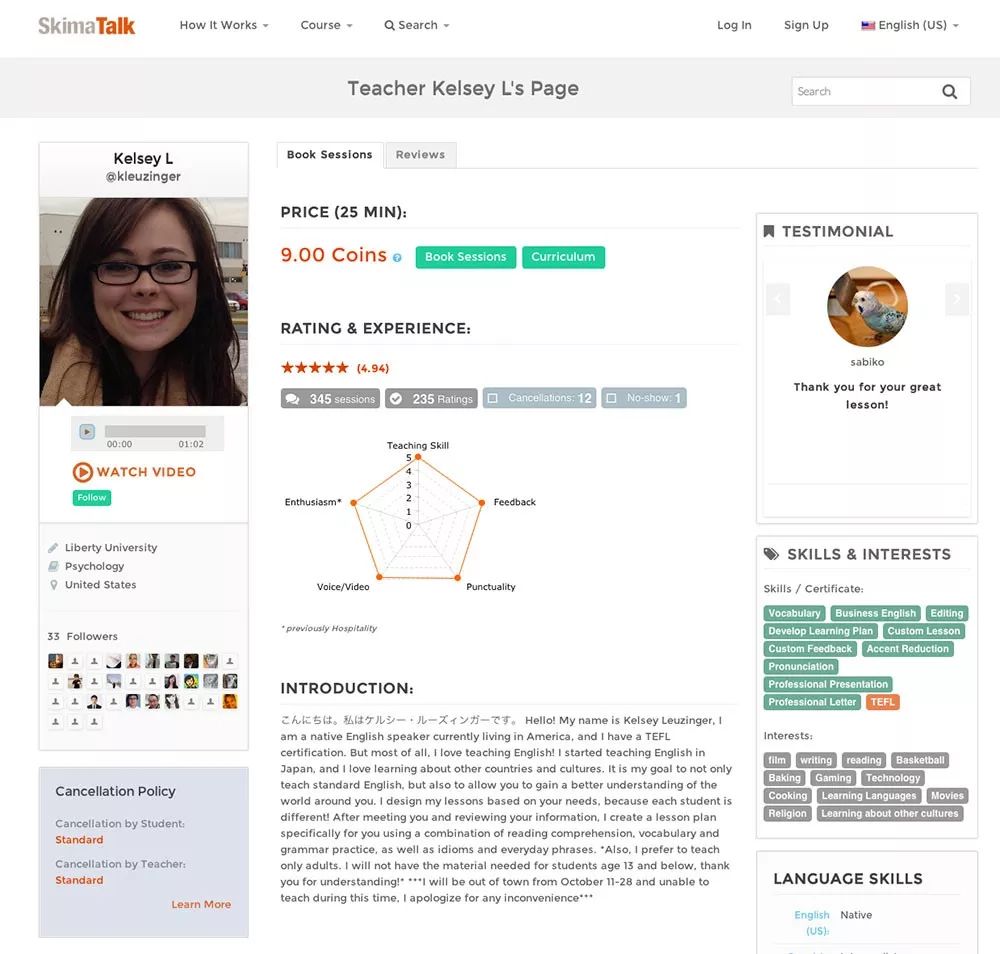 The Process:
---
Sign up for all the teaching sites you want, create a 2-3 minute intro video, upload and complete your profiles, either market yourself or wait for students, teach your classes… get paid!
Pros:
---
Almost anyone can do this. (Some sites are more open than others.)
Some sites pay pretty, pretty, pretty, well! (Some do not.)
Cons:
---
Trading time for money
Needs good internet connection, webcam, microphone, etc.
Might need to start out small with your class fees.
Very hard to find students unless you find a company that gets students for you.
​