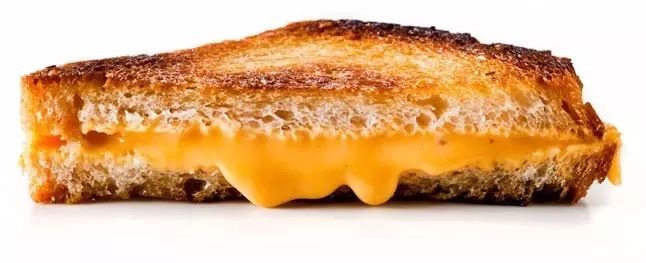 Take a moment and stare at this picture… take a few moments if you'd like.
Isn't it beautiful?
Both cheese-lovers and non-cheese-lovers can agree: this amazingly simple sandwich is not like the rest. It's special.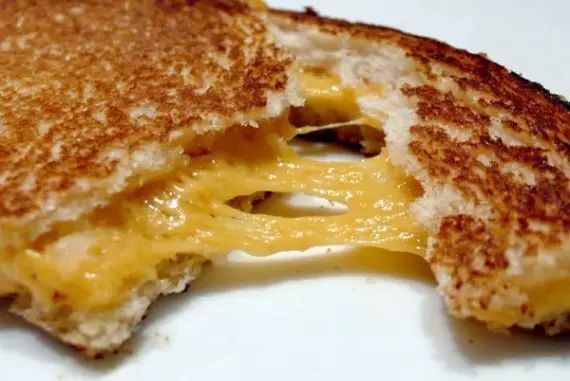 The freshly baked bread, the freshly churned butter, and of course, the freshly sliced cheese. That's literally all you need to make the taste of perfection.
These wonderful cheese sandwiches can be grilled so that the bread toasts and the cheese melts. A grilled cheese sandwich is often heated by placing the buttered slices of bread, with the cheese between the slices, on a frying pan or griddle.
The ultimate comfort food; that's also portable.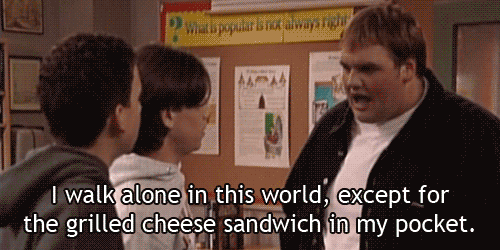 Always carry one with you
Another form of cooked cheese sandwich is the cheese toastie or just "toastie," a dish particularly popular in the United Kingdom that is prepared by either baking or grilling a cheese sandwich in an oven, or toasting bag in an electric toaster, or using a pie iron in order to toast the bread and melt the cheese.
Cheddar is the most common cheese used in a toastie, and butter is almost never used. It is usually served as a snack, or as a (usually lunchtime) meal, often with a side of salad.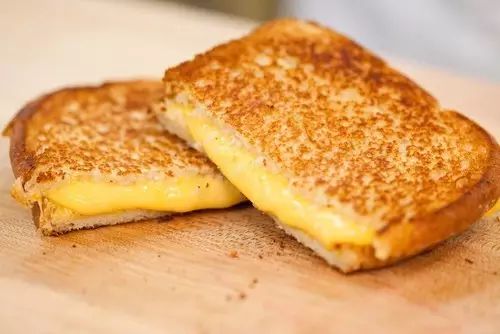 Cooked bread and cheese is an ancient food according to food historians, popular across the world in many cultures. Evidence indicates that, in the USA, the modern version of the grilled cheese sandwich originated in the 1920s when inexpensive sliced bread and American cheese became readily available.
U.S. government cookbooks describe Navy cooks broiling "American cheese filling sandwiches" during World War II.
And many versions of the grilled cheese sandwich can now be found on restaurant menus across the U.S. and internationally.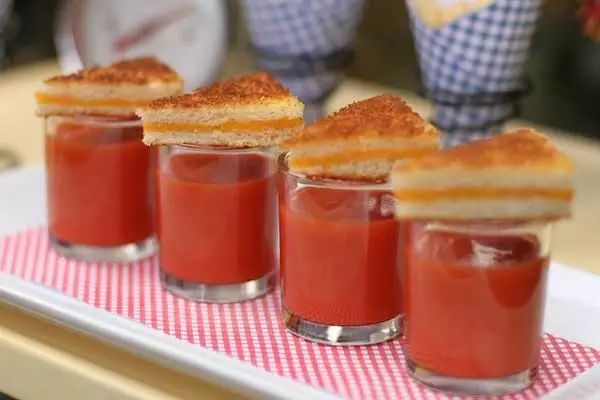 Shots of tomato soup and sliders
In the United States, grilled cheese sandwiches are often served with soup (usually tomato soup), and may be served as an entire meal.
It's also very common to see them cut into a triangle shape for easy dipping in to their soup. Unless you're Ron Swanson here. 👇🏽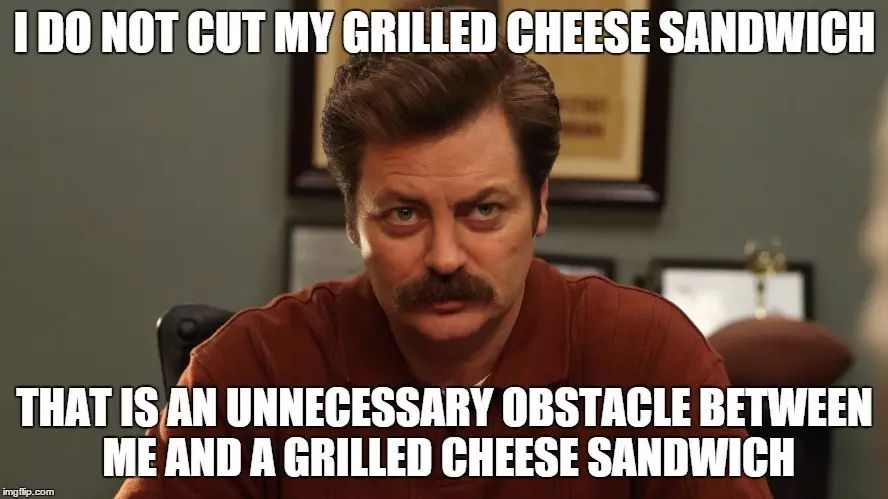 It's so very easy to make one for yourself! After you buy the three necessary ingredients, follow these simple GIFs to get one in your belly as soon as possible…
(The type of cheese you use is heavily debated. We recommend going with a sharp cheddar or even some mixture of multiple types.)
How to make a
---
Grilled Cheese

Sandwich
Step 1
Slice the cheese and put neatly on the bread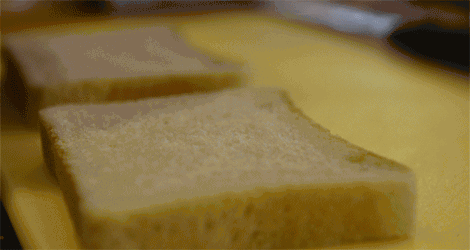 Step 2
Heat up the pan and add the butter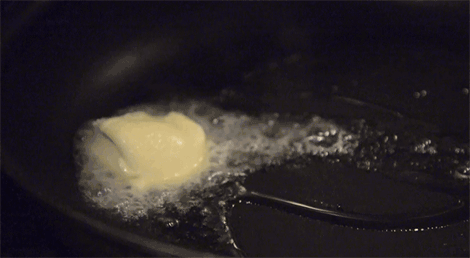 Step 3
Place the sandwich in the pan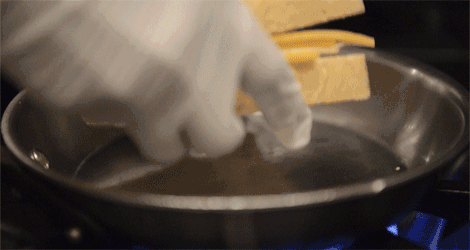 Step 4
Check to see that one side is toasted
Step 5
Carefully flip sandwich over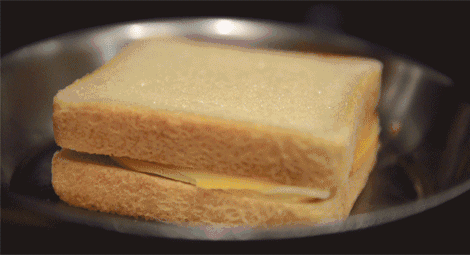 Step 6
Press with another pan or spatula (optional)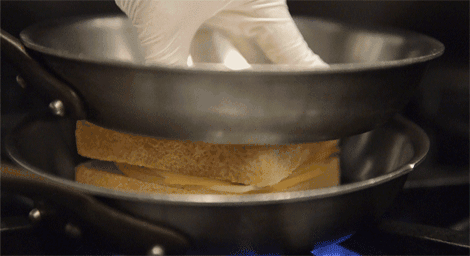 Step 7
Carefully flip sandwich again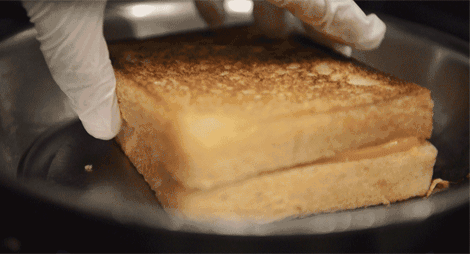 Step 8
Cut and salivate at the cheesy gooeyness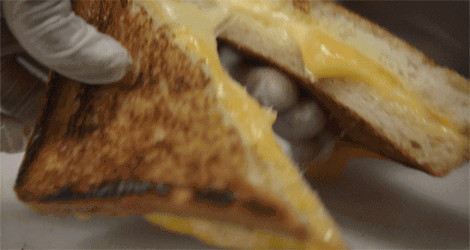 Send us your grilled cheese photos! We will not be disappointed… or jealous.