China Box Office's Twitter account is reporting that the upcoming Star Wars: The Force Awakens will open in China on Sunday, January 10, 2016… Can we trust it?
Although it's less than a month after it opens everywhere else (Dec. 18), do you think we can avoid spoilers for that long? Maybe we can just not go online for a few weeks.
Or who wants to go to Hong Kong or Seoul or Tokyo for an early Christmas?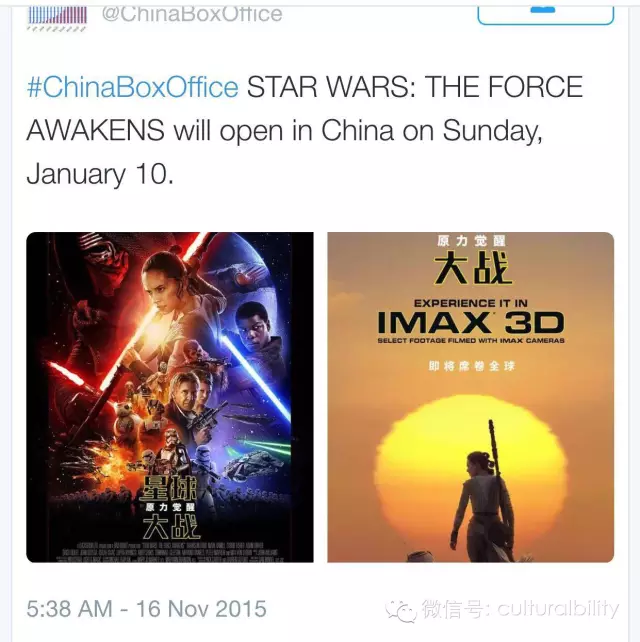 Be on the lookout for more posts about Star Wars! It's a huge part of American culture and film culture in general…