What if there was a small place in your neighborhood where you and your kids could donate books and then receive new books in return for free? We have good news: there is!
Have a look:
(2 minutes 16 seconds)
The mission of Little Free Libraries:
To promote literacy and the love of reading by building free book exchanges worldwide and to build a sense of community as we share skills, creativity and wisdom across generations…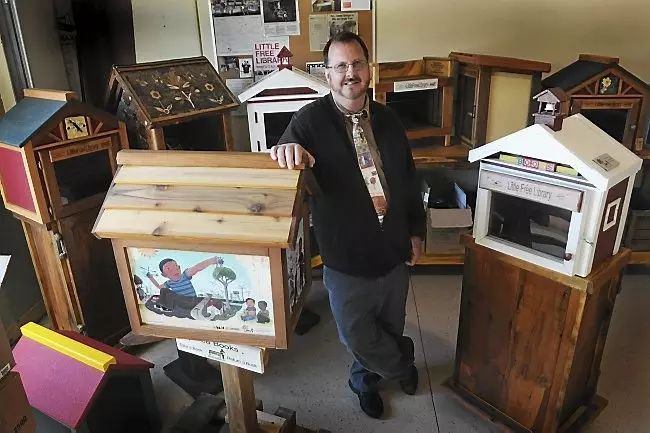 The People Who Started the Movement
---
In the beginning of 2009, Todd Bol of Hudson, Wisconsin, built a model of a one room schoolhouse. It was a tribute to his mother; she was a teacher who loved to read. He filled it with books and put it on a post in his front yard. His neighbors and friends loved it. He built several more and gave them away. Each one had a sign that said "FREE BOOKS."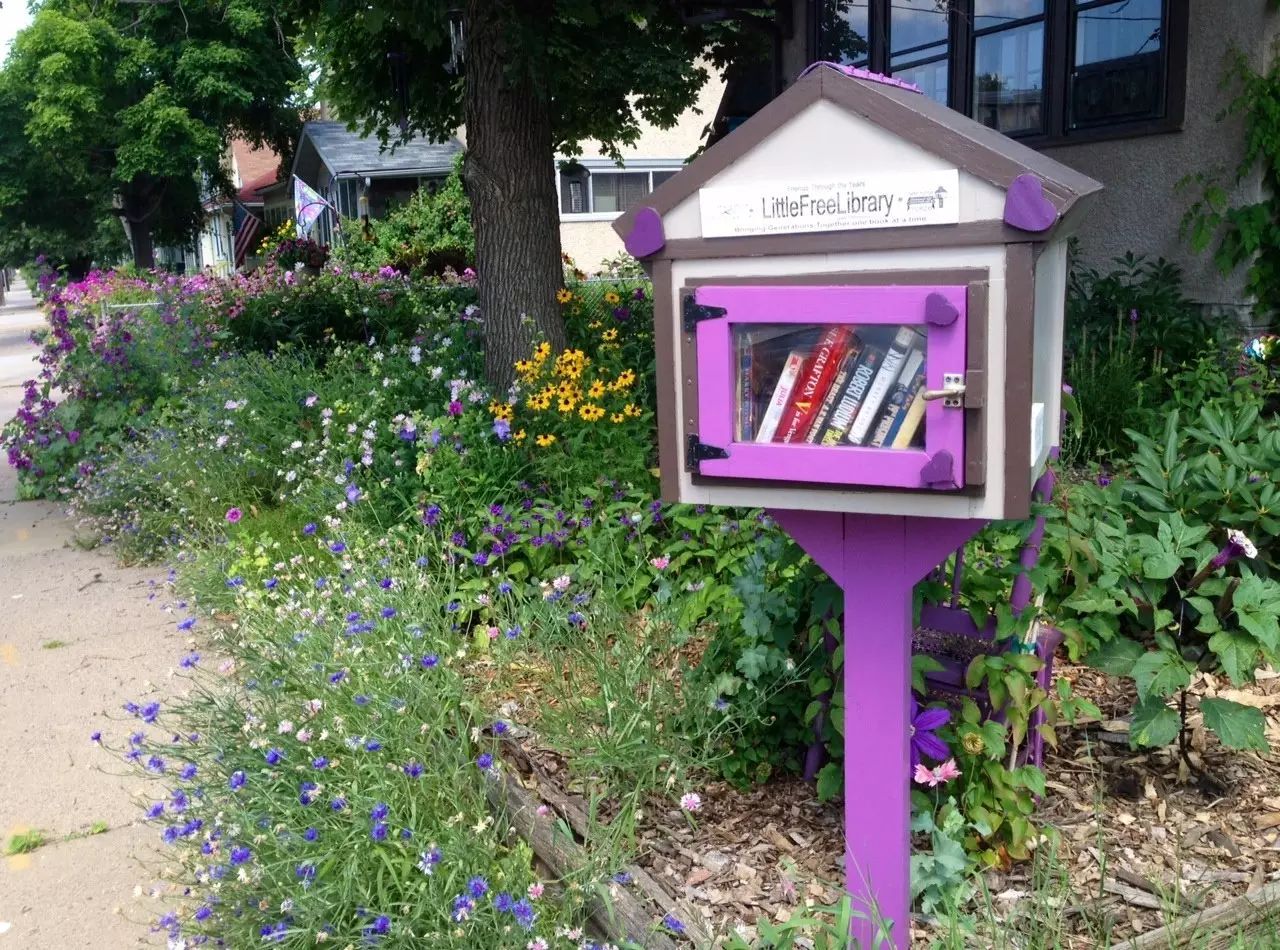 Rick Brooks of University of Wisconsin-Madison saw Bol's do-it-yourself project while they were discussing potential social enterprises. Together, the two saw opportunities to achieve a variety of goals for the common good. Each brought different skills to the effort. Bol was a creative artisan experienced with innovative enterprise models; Brooks was a youth and community development educator with a background in social marketing. They were inspired by many different ideas:
Andrew Carnegie's support of 2,509 free public libraries around the turn of the 19th to 20th century.
The heroic achievements of Miss Lutie Stearns, a librarian who brought books to nearly 1400 locations in Wisconsin through "traveling little libraries" between 1895 and 1914.
"Take a book, leave a book" collections in coffee shops and public spaces.
Neighborhood kiosks, TimeBanking and community gift-sharing networks
Grassroots empowerment movements in Sri Lanka, India and other countries worldwide.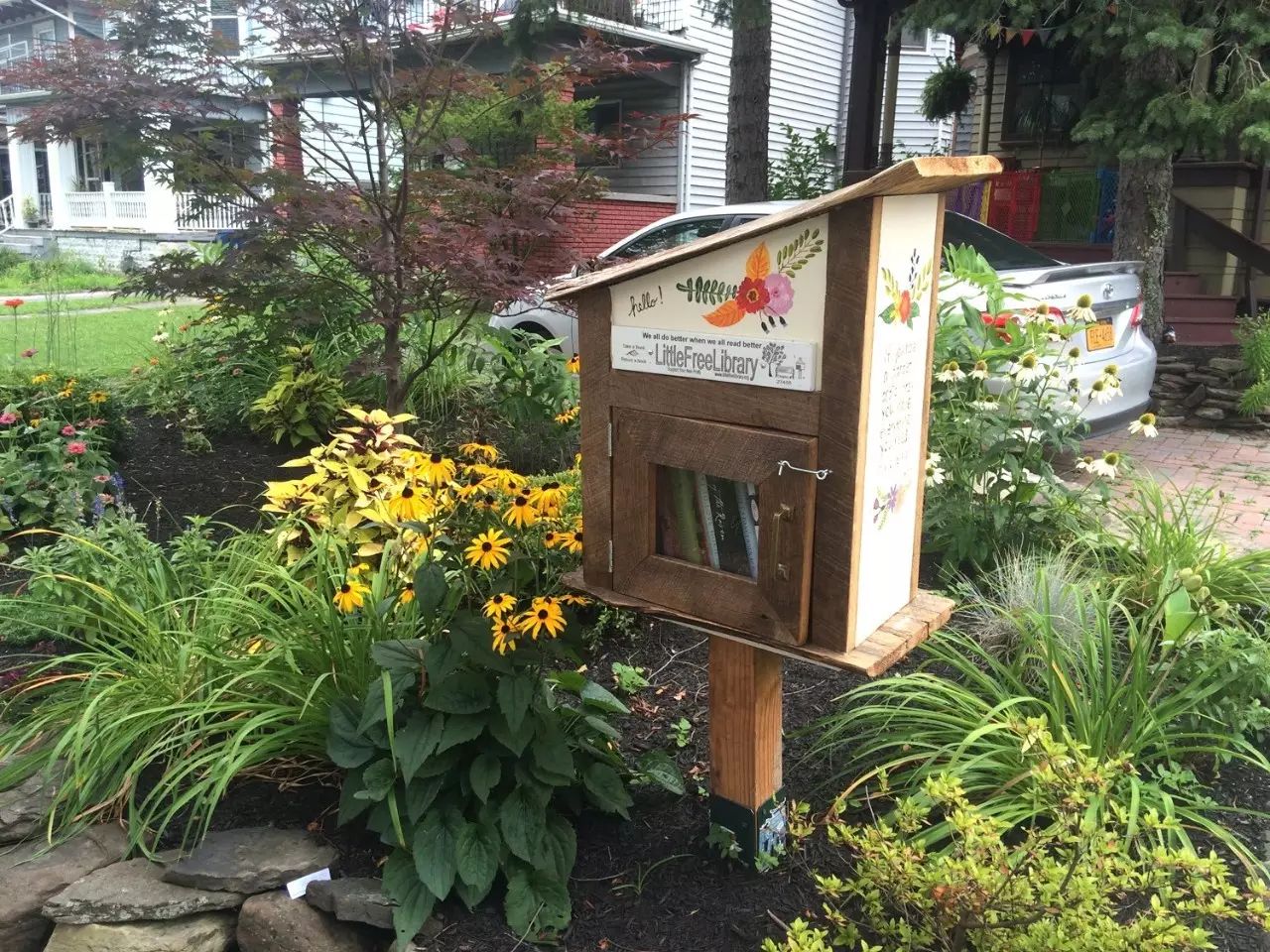 Growth and New Ideas
---
By the summer of 2010, the mission of the little boxes of books was becoming clear. The original Library models were built with recycled materials. Each Library was unique, but all shared the theme of exchanging good books and bringing people together.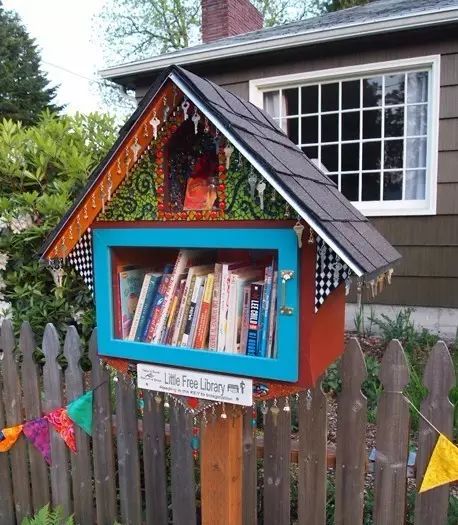 The names "Habitat for the Humanities," and "House of Stories" soon gave way. More and more people called them Little Free Libraries. Early adopters of this little innovation became key advocates. Their role as stewards was critical to the movement's growing success.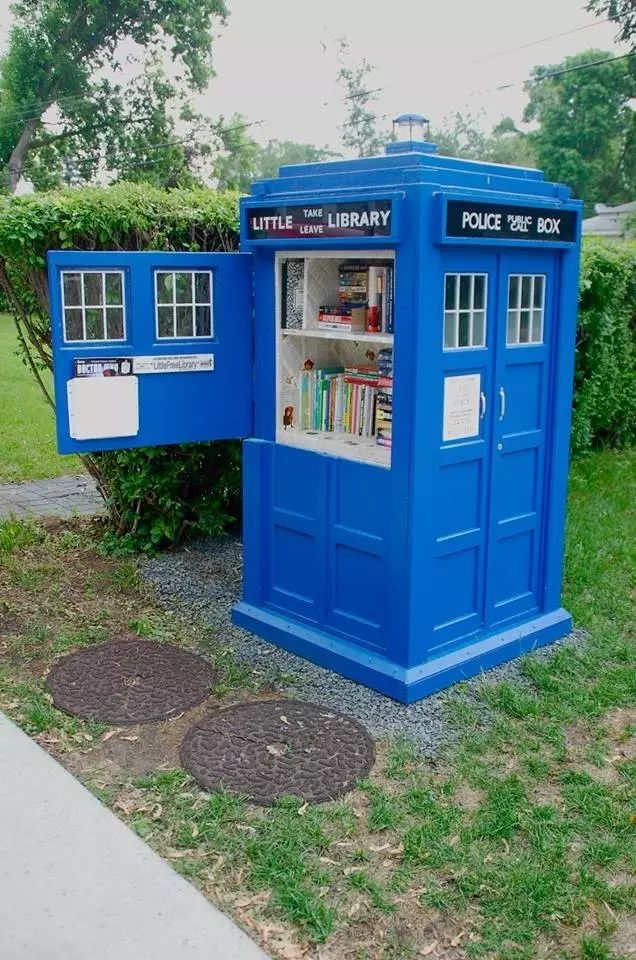 Check out there website for a Free Little Library near you and how to make one of your own:
littlefreelibrary.org
Key Strategies
---
Even with no start-up funds, no office or paid staff, the concept was evolving into an enterprise. We were reaching communities far beyond a front yard next to the St. Croix River in Hudson.
The first official Little Free Library outside of the Hudson area was put on a bike path in Madison in the summer of 2010. Within a few months, thousands of people had seen the Library. More people started asking for Libraries. Amish carpenter Henry Miller of Cashton, Wisconsin became our primary craftsman. He used wood recycled from a 100-year-old barn destroyed in a tornado.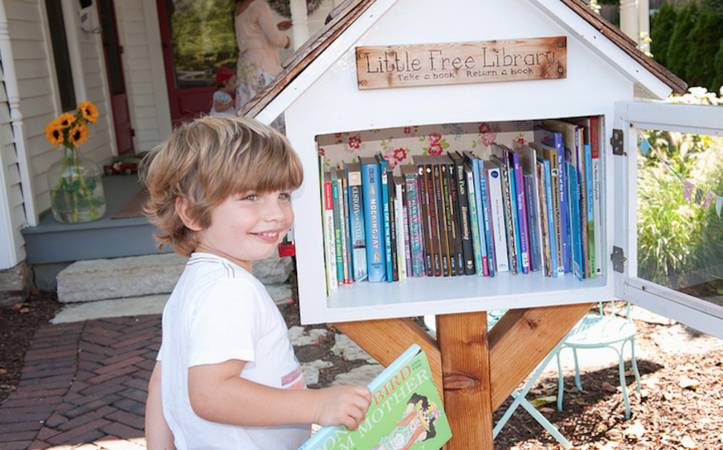 Giving away Little Libraries and wooden signs with official charter numbers began to generate curiosity. Through word-of-mouth marketing, our website and a loyal group of volunteers, we expanded our reach. The movement centered on the enthusiasm of stewards. They often built their own Libraries and were crucial advocates. Some small grants, informal partnerships and alliances began to have an impact on Little Free Library's ability to keep up with demand.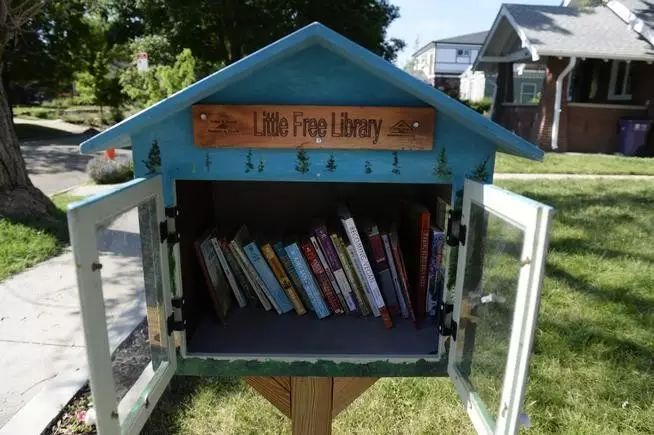 The rest is history. The year 2011 brought national media attention. There were nearly 400 Little Free Libraries across the U.S. by the end of the year. Bol and Brooks knew it was time to become an independent organization. In May 2012, Little Free Library was officially established as a Wisconsin nonprofit corporation with a board of directors. In September, the Internal Revenue Service granted us tax-exempt status as a 501(c)(3) nonprofit.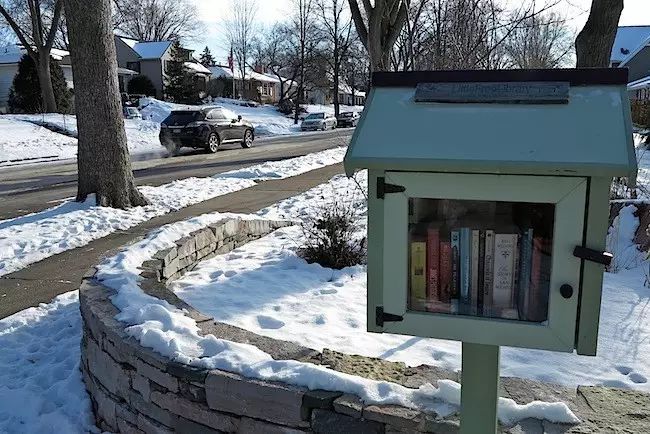 Their goal was reached in August of 2012, a year and a half before our original target date. By January of 2015, the total number of registered Little Free Libraries in the world was conservatively estimated to be nearly 25,000. By January of 2016, the total number reached over 36,000.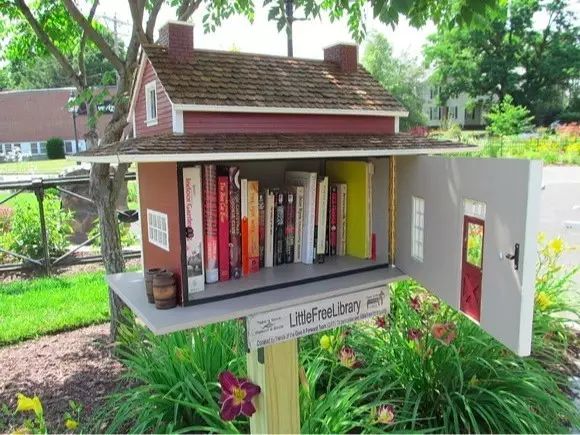 So there you have it… who wants to help bring this movement to China?