~Introducing food culture from around the world~

Hungry? I know we are. We always are. Thankfully, we're just in luck… the bananas we bought 4 days ago are super ripe and we can mash them up to make a delicious sweet bread dessert!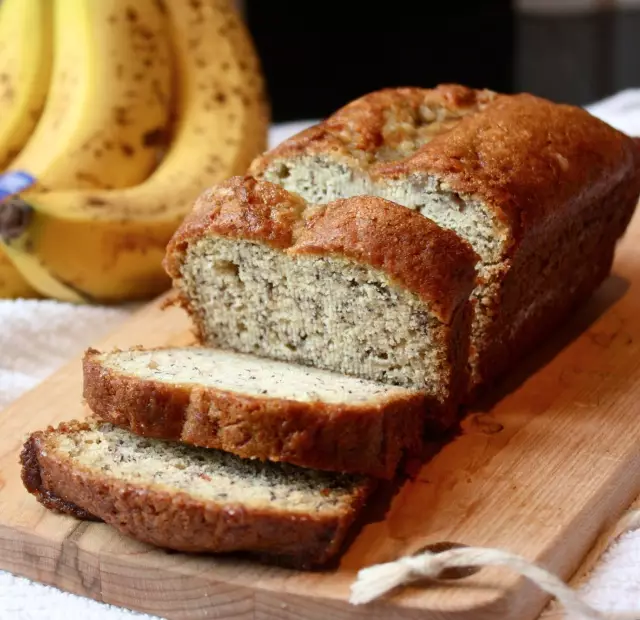 Banana bread 香蕉面包 xiāng jiāo miàn bāo is a quick and easy after-meal treat from the USA to make any time you have some browning bananas laying around.

Banana BreadBeaty Heart – Mixed Blessings
And if you've never tried it before, you need to drop everything and bake a loaf immediately. Send us a slice or two, please.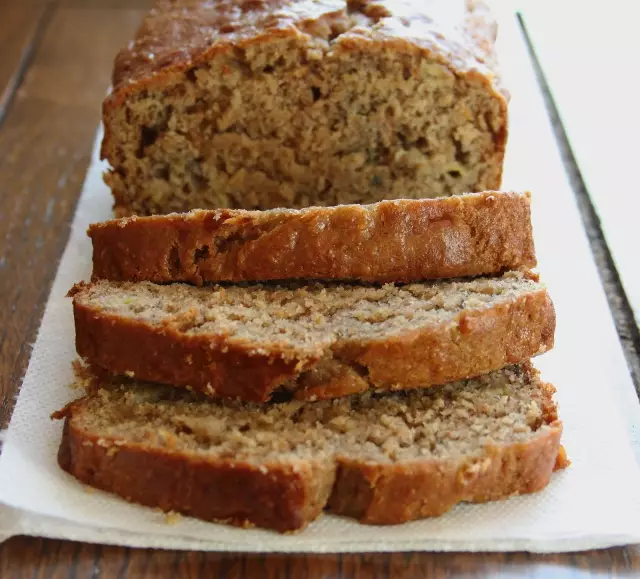 Banana bread is a type of bread made from mashed bananas. It is often a moist, sweet, cake-like quick bread; however, there are some banana bread recipes that are traditional-style raised breads.
Bananas appeared in the US in the 1870s and it took a long while for them to appear as ingredient items for desserts.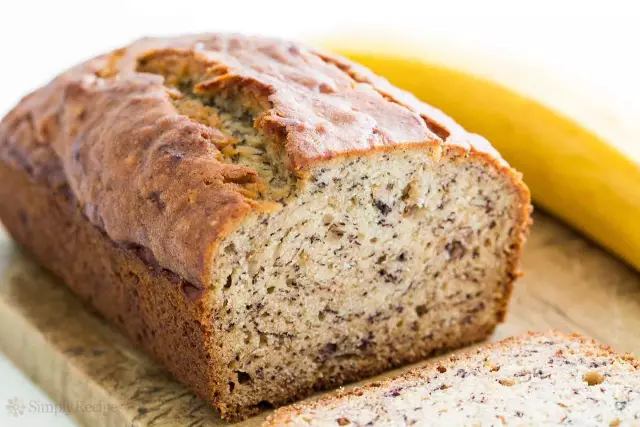 It first became a standard feature of American cookbooks with the popularization of baking soda and baking powder in the 1930s. It appeared in Pillsbury's 1933 Balanced Recipes cookbook, and later gained more acceptance with the release of the original Chiquita Banana's Recipe Book in 1950.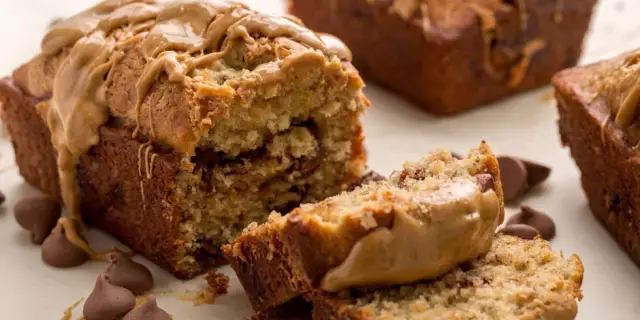 Some food historians believe banana bread was a byproduct of the Great Depression as resourceful housewives did not wish to throw away overripe bananas (as they were still a costly item to purchase), and others believe the modern banana bread was developed in corporate kitchens to promote flour and baking soda products.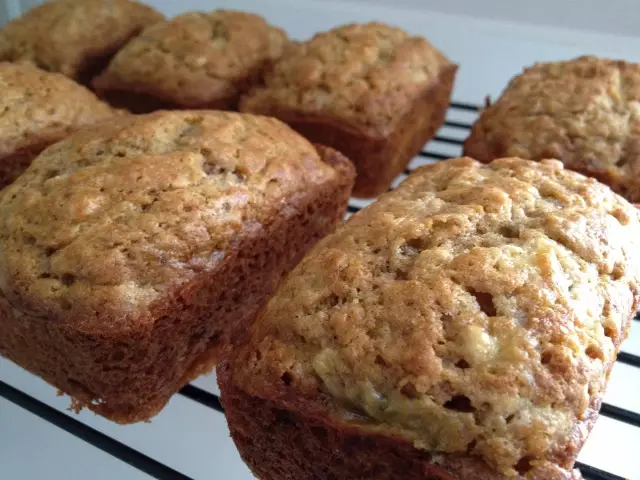 And as always with our food culture posts, we want to teach you how to make them for yourselves… you've just gotta try them!
How to make
Moist
Banana Bread
---
Basic Ingredients:
3 large extra ripe bananas
1 teaspoon lemon juice
2 cups all-purpose flour
1 teaspoon baking soda
1 teaspoon baking powder
½ teaspoon salt
1½ teaspoon cinnamon
½ cup white sugar
½ cup brown sugar
8 tablespoons butter, softened (113g)
2 eggs, beaten
1½ teaspoons vanilla extract
½ cup buttermilk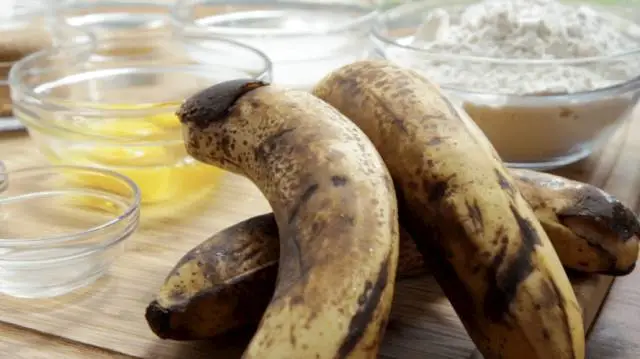 Instructions:
Preheat oven to 190°C. Grease and flour a loaf pan.
In a medium size bowl, mash bananas until creamy and stir in lemon juice. Set aside.
In another medium size bowl, whisk together flour, baking soda, baking powder, cinnamon, and salt. Set aside.
In a large bowl, cream together the butter and sugars. Beat in the eggs until combined. Fold in the bananas. Add in the vanilla extract and buttermilk. Beat until combined. Add the dry mixture into the wet mixture. STIR GENTLY AND JUST UNTIL THE FLOUR IS INCORPORATED. DO NOT OVER STIR.
Pour the batter into the prepared loaf pan.
Bake on center rack for 1 hour and 10 minutes. Cooking times may vary. Check on bread at the 1 hour mark. Toothpick inserted into the center should come out clean and bread should be golden on the outside.
Brush the top of the bread with butter if desire when it comes out of the oven.
Let cool for 5 minutes and then remove the bread from the pan and place on a cooling rack to finish cooling.
Slice and enjoy! (flavors will intensify the next day)

divascancook.com/moist-banana-bread-recipe-easy/
And watch the hilarious video instructions, too! Haha…