Whether you love 'em or hate 'em, everyone knows about Fleetwod Mac 佛利伍麦克 fó lì wǔ mài kè. And although this British-American rock band is currently known as "classic," they were anything but that in the late 60s and 70s.
They were front page headlines. Mostly for their various inter-bandmate romances and use of illegal substances.
They've sold over 100 million records worldwide, making them one of the biggest groups in history.
Their eleventh studio album 专辑 zhuān jí, named Rumours, was released 40 years ago on February 4, 1977… what were you doing on that day? Uhh, most of weren't even a twinkling in our parents' eyes.
But still, we've heard these tracks on countless oldies radio stations around the planet, we've sung them at KTV, and we've definitely listened to them all after any number of breakups.
It was #1 in the USA for 31 weeks, as well as reaching that spot in many other countries. It's also the 8th best-selling albums of all time.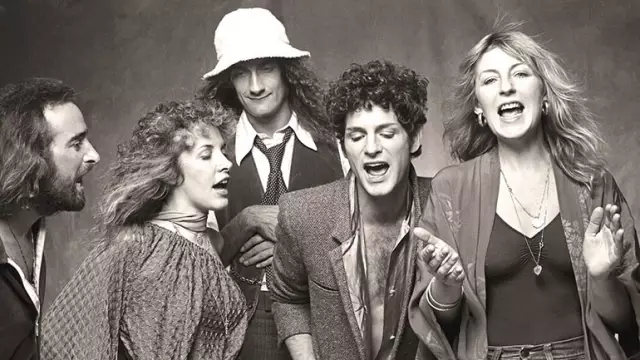 For this record, Fleetwood Mac's lineup consisted of guitarist and vocalist Lindsey Buckingham, drummer Mick Fleetwood, keyboard player and vocalist Christine McVie, bass guitarist John McVie, and vocalist Stevie Nicks.
And the drama was unending. 
Where does art come from, though? It comes from beauty and conflict, mostly. Some music historians say that this album was pretty much a perfect storm when it comes to creating art. And after 40 years, it still doesn't get old.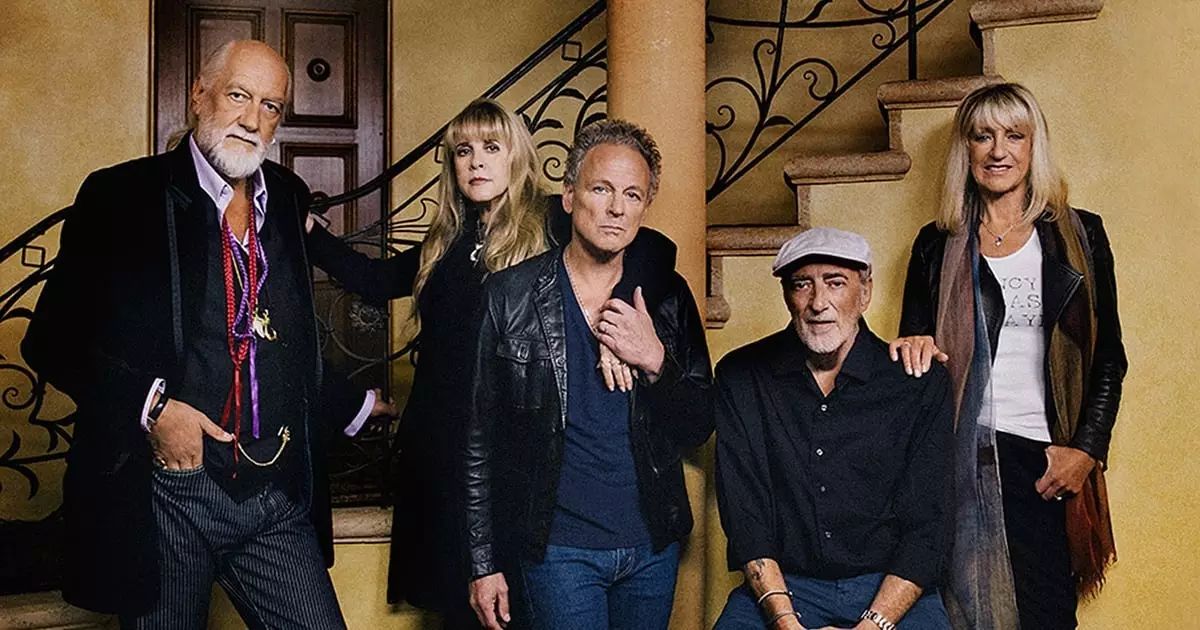 All of these songs and lyrics were heavily influenced by the relationships problems all of them were going through at the time. According to Christine McVie, the fact that the lyricists were extensively focusing on their various separations became apparent to the band only with hindsight.
If they had realized at the time, it probably would have never been completed.
Listen to and vote for your favorite track below~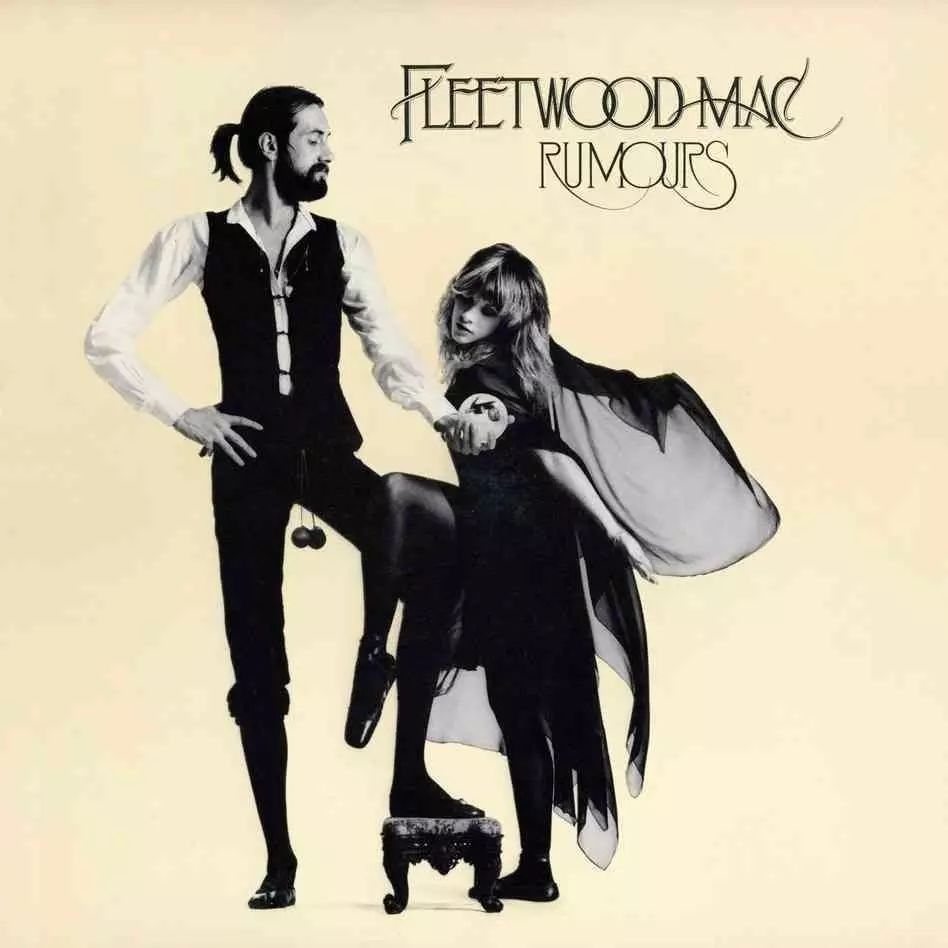 One of the most iconic album covers
Track 1 – Second Hand News
---
"I know there's nothing to say, someone has taken my place"
"One thing I think you should know, I ain't gonna miss you when you go"

Second Hand NewsFleetwood Mac – Rumours (Super Deluxe)
There's nothing like listening to this track on full blast straight from your record player! In the car, cruising down the highway, is also acceptable. Buckingham purposely withheld these lyrics from the band to keep Nicks from getting angry with him. I wonder why?
Track 2 – Dreams
---
"In the stillness of remembering what you had… and what you lost"
"Players only love you when they're playin'…"

DreamsFleetwood Mac – Rumours (Super Deluxe)
Probably the best Fleetwood Mac song, and rumored to have been written by Nicks in just 5 minutes. Breakups are the source of so much inspiration. Deeply mournful, Buckingham's guitar even sounds like it's actually weeping.
Track 3 – Never Going Back Again
---
"Been down one time, been down two times"
"You don't know what it means to win"

Never Going Back AgainFleetwood Mac – Rumours (Super Deluxe)
After a short fling with a New England woman, Buckingham was inspire to write this song about the illusion of thinking that sadness will never occur again once feeling content with life. But that contentment never really comes.
Track 4 – Don't Stop
---
"Yesterday's gone, yesterday's gone"
"All I want is to see you smile, if it takes just a little while"

Don't StopFleetwood Mac – Rumours (Super Deluxe)
Written by Christine McVie, this is one of the few optimistic songs on the album. She's noted that Buckingham helped her craft the verses because their personal sensibilities overlapped.
Track 5 – Go Your Own Way
---
"Loving you… isn't the right thing to do"
"you can call it another lonely day"

Go Your Own WayFleetwood Mac – Rumours (Super Deluxe)
Raw and emotional, this track is so thick with pessimism about relationships, we could cut it with a knife. Also relevant when your team loses the Super Bowl. Buckingham's crowning achievement.
Track 6 – Songbird
---
"For you, there'll be no more crying"
"And I love you, I love you, I love you… like never before"

SongbirdFleetwood Mac – Rumours (Super Deluxe)
This track features more introspective lyrics about "nobody and everybody" in the form of "a little prayer"… covered numerous timess from people like Eva Cassidy to even Willie Wilson.
Track 7 – The Chain
---
"And if, you don't love me now, you will never love me again"
"Listen to the wind blow, watch the sun rise"

The ChainFleetwood Mac – Rumours (Super Deluxe)
This is the only track that all members, including Fleetwood and John McVie (Mac), collaborated on. All the others were written from each of their personal perspectives towares the relationships.
Track 8 – You Make Loving Fun
---
"You make me happy with the things you do"
"And I don't have to tell you but you're the only one."

You Make Loving FunFleetwood Mac – Rumours (Super Deluxe)
This track is about Christine's boyfriend, Fleetwood Mac's lighting director, after she split from John. Not spiteful at all.
Track 9 – I Don't Want To Know
---
"I don't want to stand between you and love"
"Oh you say you love me, but you don't know"

I Don't Want To KnowFleetwood Mac – Rumours (Super Deluxe)
Nicks wrote "I Don't Want to Know" much earlier than the Rumours sessions and she was originally very angry and did not want to cooperate with recording "I Don't Want to Know" for this album because she wanted her other track "Silver Springs"… but ultimately relented because otherwise only two songs she wrote would be on the album.
Track 10 – Oh, Daddy
---
"How can you love me, I don't understand why"
"You're the best thing in my life"

Oh DaddyFleetwood Mac – Rumours (Super Deluxe)
"Oh Daddy", the last Christine McVie song on the album, was written about Fleetwood and his wife Jenny Boyd, who had just gotten back together. The band's nickname for Fleetwood was "The Big Daddy." McVie commented that the writing is slightly sarcastic and focuses on the drummer's direction for Fleetwood Mac, which always turned out to be right.
Track 11 – Gold Dust Woman
---
"Take your silver spoon, dig your grave"
"Rulers make bad lovers, you better put your kingdom up for sale"

Gold Dust WomanFleetwood Mac – Rumours (Super Deluxe)
Inspired by Los Angeles and the hardship encountered in such a metropolis. After struggling with the rock lifestyle, Nicks became addicted to cocaine and the lyrics address her belief in "keeping going".