I love emojis.
Back when I had a Nokia flip phone, I was the person who would use my punctuation marks to make faces at the end of a text message. Now that I have upgraded to a nicer cell phone, emojis show up pretty much everywhere in my life. But it's only recently that emojis have started becoming more and more popular globally.
While I had an emoji smiley face pillow in college, now you can get bedding, jewelry, clothing and cell phone cases covered in these cute little symbols. It is also becoming more common and acceptable to answer people with a simple thumbs up or with a facial expression. In fact, just this past year, Oxford Dictionary choose this emoji 😂  as their "word of year"…
With that said, we want to make sure that everyone knows exactly how and when to use the right emoji while texting! This emoji 🙅  has been a recent favorite in quite a few of my conversations. It means "no good". It could also be used in place of no, not okay, never or not wanted.
Several of my friends have decided to go "sugar free" until this summer so this emoji gets used whenever we are discussing dinner plans.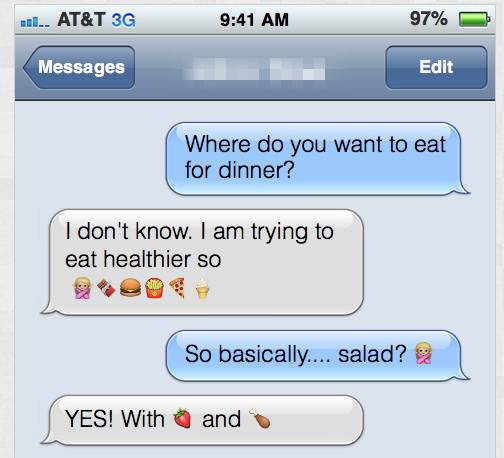 *Caution: Please make sure you always double check who you are messaging. Sending any emoji with the wrong message to the wrong person can be awkward and cause problems. 
You would not want to use this emoji to say okay, great or yes. People would get the wrong idea if you sent this emoji while trying to accept an idea or say yes to an event.
---
And we love music here, so it seems appropriate to show you this emoji in a song version. A song that has recently been over requested and overplayed in my classroom is Meghan Trainor's "No" …
💁🏼 is 🙅, my sign is 🙅🏼, my # is 🙅
You need to 💨, you need to 💨
Need to 💨
Nah to the ah to the 🙅, 🙅, 🙅
💁 is 🙅, my sign is 🙅, my # is 🙅
You need to 💨, you need to 💨
Need to 💨
Nah to the ah to the 🙅, 🙅, 🙅
---
A few other ways you could use this emoji in your life would be:
🙅 🍔 ☕️ 🍪
📺 🏈 🙅 🎪 👜 🙋🏻
🙅 ⌛️ 🚴🏼 💁🏼 🌠
🙅 🚶🏼 🐶  ☁️💧
👦🏼 👩🏽 🙅  🙅  🙅  💑
What do they mean to you?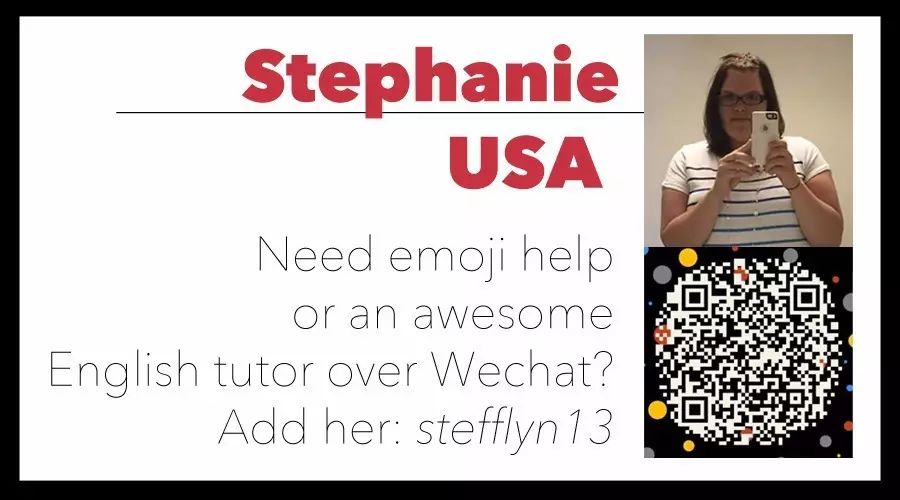 I hope that you have enjoyed learning a little bit more about this wonderfully useful emoji!
Leave your emoji sentences and translations in the comments below…
Bonus! Name this movie: