World Series finale time! USA sports culture history will be made tomorrow – Will you watch it?
The Chicago Cubs 芝加哥小熊队 (zhī jiā gē xiǎo xióng duì) and the Cleveland Indians 克利夫兰印第安人队 (kè lì fū lán yìn dì ān rén duì) are tied 3-3 in the 2016 World Series, forcing a tie-breaking winner-take-all Game 7, and creating one of the most anticipated [and not boring] baseball games of all time.
Cleveland hasn't won a championship since 1948, before Communist China was even formed; Chicago hasn't won since 1908, back when the Qing Dynasty was still in power! Whoa. That's a long time.
Either winner will break one of the longest losing streaks since the beginning of baseball itself…
Watch live in English or Chinese at 7:55am (Beijing Time) on Thursday morning, Nov. 3, 2016 –
Go to:
or extract this: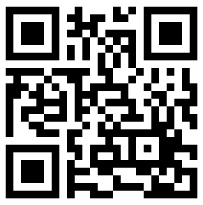 The page that comes up should have the MLB logo and lots of videos and articles about baseball.
When the game starts, look for the words "Game 7," "G7," or the Chinese characters 直播 and follow that link!
Should look something like this!
(It might also ask you to download the LeSports app, but it shouldn't be required)
Once the game starts, you can choose your broadcast language – Chinese or English. Just look for and click the word "English" or "中文"~
---
If you have any troubles, let us know and we'll do our best to help you watch this historic game…
Place your bets now! Share with any other baseball fans you know – only a few hours till the game starts!